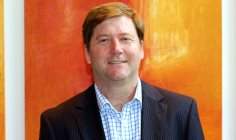 The rise of fintech gives insurers an unparalleled opportunity to manage risk profile and improve profitability. However, the life insurance industry has some catching up to do when it comes to increasing digital efficiency.
To begin improvements, insurers must address the five areas below, using technological processes to improve all aspects of their business.
1. Plan more aggressively using technology
Like it or not, all insurance firms need to conduct business and financial planning on a regular basis, which can often mean trawling through numerous spreadsheets. Using technology for driver-based planning can help insurers achieve more robust and accurate strategies for planning.
This includes performing efficient integration of data sheets and continuous forecasting to track progress to plan, enabling a more considered approach and encouraging critical thought around what the numbers actually mean.
2. Establish common terminology for data sets
Actuaries, finance, claims and underwriting all use different terminology to describe the same thing. As an industry rich in jargon, insurance professionals must establish common terms and definitions, and reflect this in data warehouses so one set of information can be understood clearly by every user.
3. Automate Solvency II
Solvency II is fast approaching, and many insurers will struggle to meet the regulatory deadline on time. With the many layers and iterations common to the procedure, it is a drain on both money and resources.
By automating the process, it can be streamlined and made user-friendly for structured adjustments. Agile and efficient reporting processes will determine how successful many insurers are in SII delivery.
4. Streamline reserving processes
The reserving process is another highly spreadsheet dependant area of the insurance industry. Different geographical locations will have different requirements, so local differences need to be dealt with flexibly. To allow customisations where necessary, technological improvements can be made to unify and consolidate the reserving procedure across the business.
5. Reinsurance
With a tendency to be disconnected and isolated, reinsurance processes need to be strengthened in order to respond more quickly to changes in inwards/outwards business.
Risk profile is often completed manually and as an after thought, so more transparent and connected ways of working via automated analytics can allow users to demonstrate a rapid risk response and keep up to date with changes to inwards business.