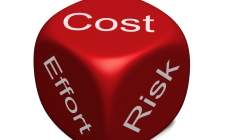 US life insurer Prudential Financial's recent decision to make life insurance coverage available to people who are living with HIV – provided they meet the underwriting qualifications – underlines the link between medical advances and improved underwriting. Prudential Financial's move is a boost for the US life market and LII assesses how life insurers in the UK compare when it comes to their cover and focus for people living with HIV.
Describing it as a "milestone" in the changing nature of the HIV infection, Prudential Financial said people living with HIV may now be eligible to obtain 10- and 15-year individual convertible term life insurance products, offered through Prudential's issuing insurance companies.
As part of the initiative, Prudential Financial has joined forces with advocacy group ÆQUALIS to make life insurance coverage available to people who are living with HIV – provided they meet the underwriting qualifications.
Mike McFarland, chief underwriting officer for Prudential Individual Life Insurance, said: "As medical technology advances, we continuously evaluate and update our underwriting criteria, which has resulted in our ability to offer insurance to people dealing with various medical or chronic conditions."
"With advances in the successful treatment of people with HIV, we are now able to offer this population the opportunity to apply for life insurance – a milestone we see as a significant step in the right direction."
McFarland added: "Our relationship with ÆQUALIS is another way we are extending our reach into underserved markets. We're passionate about our efforts to offer this community a way to help achieve their financial goals through the protection life insurance offers."
ÆQUALIS is providing consumers with direct access to information about the insurance products that are available and managing the process of applying for a policy. They are also working with financial professionals and other major insurance agencies and distributors to raise awareness and manage the application process.
Commenting on the development, Bill Grant, co-founder of ÆQUALIS, said: "The ability to help people provide security for loved ones, family members and business partners is a gratifying result."
Prudential Financial is the second largest life insurer in the US, (life and group combined) based on total admitted assets.
Following Prudential Financial's focus on offering cover HIV sufferers, LII spoke to several UK life insurers to compare their approach and level of cover for this market segment.
UK comparison
VitalityLife's deputy CEO Deepak Jobanputra says VitalityLife was the first mainstream UK insurer to market cover to individuals with well managed HIV.
Jobanputra says: "The introduction of treatments for HIV are enabling more people who are HIV positive to better manage their condition. These innovations should drive further interest in the market to ensure greater social inclusion to help people with HIV protect themselves and their families.
"The market for consumers with health concerns is well served in the UK and will continue to evolve to offer as wide cover as possible."
Asked if life and health insurers in the UK are doing enough to meet the needs of under-served segments of the population, Jobanputra says: "We think more needs to be done across the industry to encourage people to understand the value of health and life insurance."
In Jobanputra's view: "That's why initiatives such as the Seven Families campaign, which aims to raise awareness of the financial impact of long term illness and disability, are so important. At Vitality, our strategy focuses on innovation and aiming to be a force for social good."
A spokeswoman for Aviva says it does offer life assurance to HIV positive applicants and has done so for several years.
Asked if Aviva expects to see more life and health insurers in the UK offering policies / services for HIV sufferers, the spokeswoman says: "It is for individual insurers to determine their own risk appetite, but at Aviva we consider HIV to be a chronic disease that can be controlled with medication. Like other chronic diseases it demands careful assessment but prevailing medical opinion is that some affected individuals may have a near normal life expectancy."
Nicky Bray, chief underwriter for retail propositions at Zurich Insurance Company, tells LII that it offers cover already to customers who are HIV positive.
Acceptance terms
Bray says: "Acceptance terms will depend on the customer's medical history including what treatment they have received, the current level of viral load including latest CD4 counts, any other co-existing diseases such as Hepatitis B or C, and their compliance with their treatment and follow-up.
"Cover will be restricted to a maximum age of 70 or earlier depending on the factors above."
Asked if she expects to see more life and health insurers in the UK offering policies / services for HIV sufferers, Bray says similar to any medical condition, such as cancer, more is understood about the triggers, that result in a better outcome for certain people with this disease.
Bray comments: "As improved treatments are developed, we would expect to see longer life expectancy and hence more customers being accepted, even if still on rated terms, for life cover."
She adds: "From an underwriting aspect then the availability of more detailed tests, such as the CD4 counts, allows the underwriters to more clearly determine which customers can be underwritten and on what terms."
From a group market perspective, Paul Avis, marketing director at Canada Life Group Insurance, explains that the group market in the UK has an element of free cover and no exclusions for HIV / AIDS. Avis says: "It is only when people go over the free cover do we identify that they have a chronic condition."