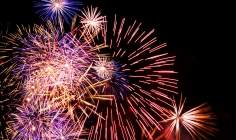 An advertising campaign from UK online life insurer, Beagle Street – titled "life insurance reborn" – aims to position the brand away from the industry's 'depressing' image, according to the provider's managing director, Matthew Gledhill.
The online version of the advertisement initially features a monster to depict the current 'nightmare' experience typically faced by customers seeking life insurance.
The monster then transforms into a cute and friendly character stating that Beagle Street is different and offers simple and friendly life insurance online.
Speaking to Life Insurance International, Gledhill says: "We did quite a bit of research into what people thought of TV advertising and advertising in general for life insurance companies. They generally thought it was depressing. That was one of the main words used all the time."
Gledhill says life insurance should not be bought as an act of fear, but as an act of love. "One of the key reasons people buy it is because they have just had a baby, or just got married, or just got a mortgage and they want to protect their partner or family."
Asked about the thought process behind the campaign, which was launched on 1 October, Gledhill says Beagle Street wanted to position itself in a positive way. He says: "We went the opposite end of the spectrum and thought why can't we be bit irreverent and have fun with the advertising."
Brand recognition
According to Gledhill, the first advertisement is focused on getting "our brand out there" and helping people to recognise and understand Beagle Street provides life insurance.
"The second advert we have planned will focus on the service itself and also Beagle Street's low costs. They will use the same controversial type characters that are already up there."
As for quantifying the "life insurance reborn campaign's success, Gledhill says if it successful, it should run for years. "It is not aimed at getting masses of sales instantly, but it aimed at building a brand."
Beagle Street launched in July 2012 and has positioned itself as a provider aiming to simplify and life insurance.
The July 2012- June 2013 annual report from BGL Group, which Beagle Street is part of, explains that Beagle Street's launch approach focused on building a good presence on comparison sites and the generation of PR both online and offline.
Extensive media coverage for Beagle Street helped drive both sales and online content, said the BGL annual report.
Commenting on Beagle Street's strategy, Gledhill says: "My suggestion for best practice is just focus on the customer. A total of 5.2 million people in the UK want to buy life insurance every year and only 1.5 million people do.
"My belief is the reason they don't buy it is because they have to take time off work; they have to see middlemen and it's too difficult and complicated to buy it."
He adds: "What we have tried to do is make the process very, very simple. There is a full question set, but it is presented in a very simple way. Because it is done online, savings can then be offered to the customer."