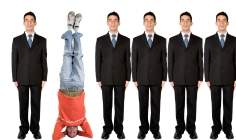 Celent has published a 7-point list to enable life insurers to innovate as non-traditional players come into the industry, primarily through distribution.
The report, Why Are There No Drones in Life Insurance? says new product innovation in the life insurance sector has been flat for 30 years – and the process to apply for life insurance is broken.
Tom Scales Head of Americas – Life, Annuity and Health at Celent, argues that the future of the life insurance industry requires change at the core of its thinking. And this means insurers need to invest and take more risks.
The 7 points recommended by Celent in the report include:
Socialise the issue
Talk about your aging technology with the CEO, COO, and particularly your Chief Risk Officer (CRO). Discuss the need to innovate and change thinking in your organization.
Talk about the limitations of your new business and underwriting process and the expectation for instantaneous gratification.
Extend these conversations outside the walls to your vendor partners. Challenge them to help solve the problem.
Invest in an innovation culture
This should not be an IT-driven initiative, but IT has a key role and may be closest to the concepts of innovation. A true innovation culture involves the whole company, and the head cheerleader is the CEO.
Some companies, such as John Hancock with Vitality and MassMutual with Haven Life, have set the example.
Invest in your aging technology
It is very difficult to build a compelling business case for replacing core systems. This is exactly why the discussions of the issues outlined above need to be at the highest levels of the company.
To compete in the market, long-term, requires a leap of faith that the technology underpinnings must be modern.
Open the direct channel
To accomplish entering or growing the direct-to-consumer channel requires copious investment in excellent technologies.
As the adage goes, you do not get a second chance for a first impression, and your direct-to-consumer portal is your first impression.
This project alone is expensive and time-consuming, but will be table stakes in the not too distant future.
Take more risks
History is littered with industries that ignored issues and were surpassed by innovators and entrants. From Schwab moving stock trading online, to Amazon taking over book sales and now so much more, to Facebook annihilating MySpace, innovation has changed the world.
You will note that all of my examples were changes effected by the internet. If you substitute agents for brick and mortar retail, you begin to see the huge transition ahead of our industry.
The Facebook example is particularly telling, because it was one internet company replacing another.
6 Change the culture
From innovation teams, to strategy groups, to research teams, to empowering employees (perhaps the most important), we need to see people within companies looking critically at themselves and seeing how to move forward.
The wonderful news is that this is already happening. We see chief innovation officers and chief strategic officers. We see hack-a-thons. We see the involvement of all employees in changing the organization. We just do not see it everywhere.
7. Transformation
To truly change your company requires top-to-bottom transformation. This may take many years to accomplish, but you should start now, if you didn't several years ago.
Source for Celent charts above: CIO survey 2016, US