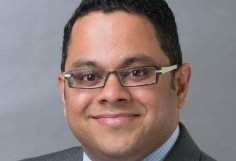 Mahendra Nambiar, vice president, global insurance solutions and innovation lead, at Capgemini, highlights life insurance players that recognize the increasing importance of value-added services as a package with the core insurance product.
He also notes those insurers that are embracing innovation and exploring areas such as chatbots.
Overall, Nambiar explains life and health insurance where insurers will act as partners in helping customers better manage their health and lifestyle.
In general, the insurance industry is moving towards an approach of proactive risk mitigation due to the tremendous benefits of this approach in terms of customer engagement and better control on claims costs.
This trend is expected to play a big role especially in life and health insurance where insurers will act as partners in helping customers better manage their health and lifestyle.
The health insurance industry has seen a proliferation of medical adherence and disease management apps that enable customers to better understand their health conditions, achieve fitness goals, and follow treatments or medications diligently.
Additionally integrating the customer experience and data between payers and providers will be a major trend in heath care.
Digitalisation
A trend already in place and which will mature further in 2017 is the digitization and digitalization of processes.
The front office is going digital with insurers building direct channels and also the growing popularity of aggregator websites and comparative raters are transforming the insurance landscape.
Other areas of insurance such as premium payments, claim payments, and document management are also going electronic.
As more data and processes go digital, it becomes easier to automate the processes and improve quality and cost of service.
Insurers such as Aetna and Allianz are exploring the use of chatbots in customer servicing.
Considering the huge volumes of data that will be generated from connected devices, the use of artificial intelligence and automation will become a necessity for insurers to execute processes efficiently.
Value-added services
An interesting trend observed is the increasing importance of value-added services as a package with the core insurance product.
State Farm's Connected Care programme and Beam's dental insurance package which also includes an Internet-connected toothbrush, dental floss, and toothpaste are good examples of how insurers are exploring beyond traditional boundaries.
In health insurance, value-added services that enable greater healthcare access, such as through m-Health and telemedics, and better payer-provider integration may see a rise.
The regular engagement through such services also enables a much stronger brand engagement in insurance than was possible before.
Connected devices
Insurers will certainly leverage connected devices such as wearables and especially mobile devices and tablets as they offer considerable opportunities for insurers to create a win-win situation with customers.
Through useful mobile offerings, insurers can engage with customers on a more regular basis as their risk partners which in turn will help lower claims costs for insurers themselves.
Considering the complex nature of life and health insurance, mobile will be essential in streamlining the purchase process, empowering agents for better customer service, and educating customers in a simpler way through gamification apps and augmenting reality.
Advanced markets such as the US and Europe will see the proliferation of new, innovative, highly personalised, digital offerings that provide services beyond the basic product.
In emerging markets, the trend of leapfrogging may be more prominent where insurers may increasingly provide digital-only micro-insurance products that provide access to underserved markets, such as in the case of BIMA.
In terms of the type of players, both incumbents and InsurTechs are expected to be active in this area.
The health insurance industry is particularly witnessing a slew of InsurTech players with varied digital offerings that are disintermediating the value chain.
While incumbents will leverage digital to enhance their services and augment other channels, new business models from InsureTechs will drive rapid customer experience evolution and change in the service expectations.
These trends will drive the need for incumbents to respond fast and decisively.
The 5 life and health insurers referred to by Mahendra Nambiar, are:
1. Aetna
2. Allianz
3. State Farm
4. Beam Dental
5. BIMA