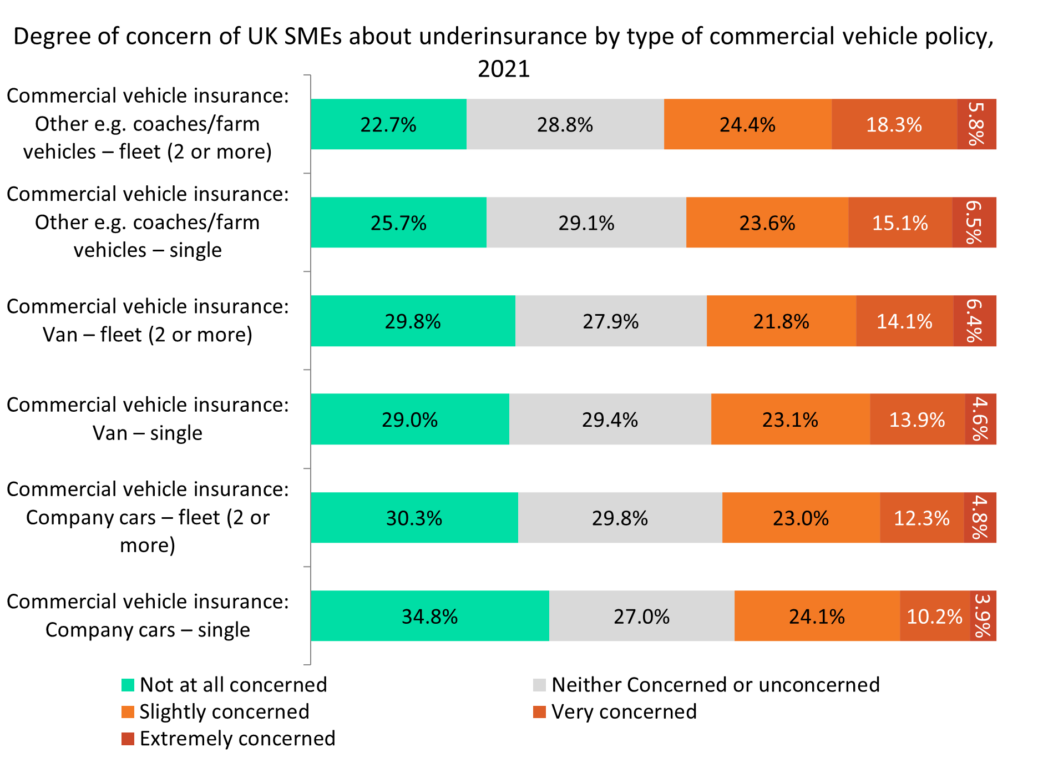 Underinsurance will remain a concern in 2022 for SMEs, as global supply chain challenges and labour shortages cause prices to skyrocket. As the cost of raw materials rises, underinsured businesses making a claim may risk a payout shortfall if the cost of reinstalment exceeds the sum insured.
According to GlobalData's 2021 UK SME Insurance Survey, which examined 20 commercial insurance products, SMEs holding certain types of commercial vehicle insurance were the most concerned about underinsurance. A respective 21.6% and 24.1% of SMEs with single and fleet commercial vehicle insurance providing cover for vehicles such as coaches and tractors stated they were either very concerned or extremely concerned about being underinsured.
For SMEs whose business is linked to the agricultural industry, this is partly a direct result of the Brexit negotiations and the reduced strength of the pound, with both having an impact on the price of agricultural vehicles.
With the prices of both new and second-hand vehicles increasing, policyholders should assess whether their insurance will cover the new updated value of the vehicles. Meanwhile, an increase in the costs of repairs and labour will lead to claims inflation, with higher premiums ultimately being passed onto clients.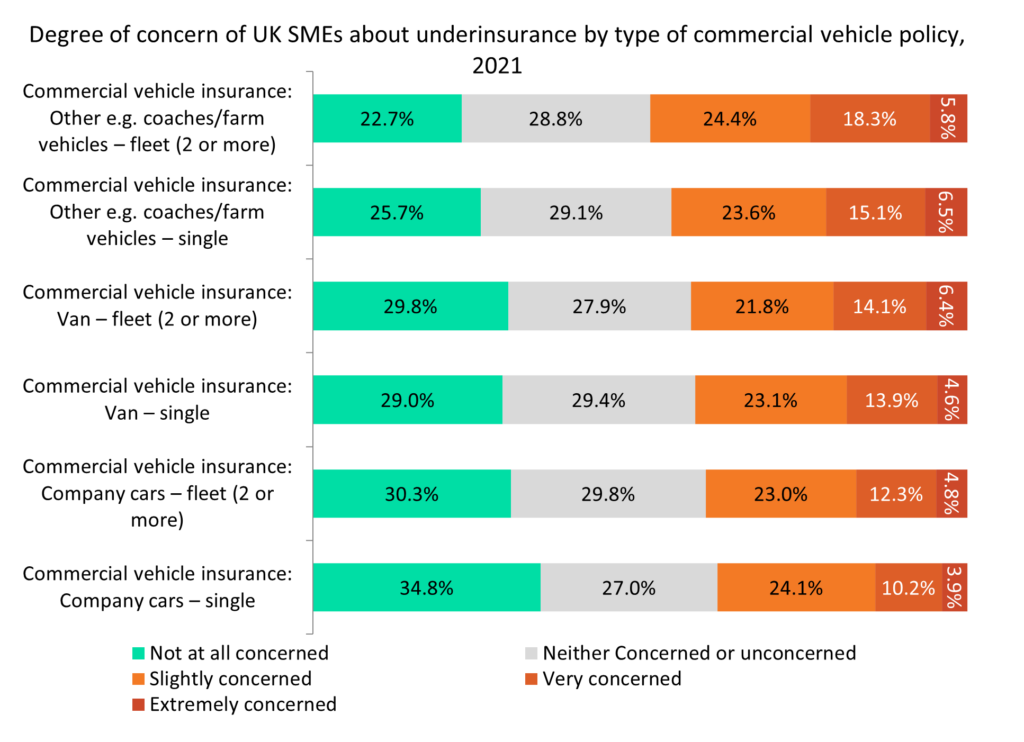 Our survey shows that policyholders of other commercial lines also stated significant levels of concern about underinsurance. For instance, 20.6% of policyholders of contract work/contractors and engineering insurance reported being either very concerned or extremely concerned about being underinsured. This can be attributed to the increase in material and labour costs, both caused by construction demands following the COVID-19 pandemic, as well as the effects of Brexit on EU imports and the loss of foreign workers. Acting upon the accuracy of rebuild costs and the sum insured should negate the possibility of being underinsured.
The prevalence of underinsurance in certain lines is a chronic issue in the UK – even more so with rising inflation combined with flat interest rates, as well as the impacts of external factors such as Brexit, COVID-19, and the Ukraine-Russia conflict. Rapid increases in demand for goods, materials, and labour, as well as ongoing supply chain disruptions, are the main causes of underinsurance. To mitigate the risk imposed with underinsurance, reviews of cover would have to be performed.
For some SMEs, underinsurance has only worsened due to the consequences of the pandemic, during which many SMEs were forced to make changes to their operating models in order to ensure long-term survival. As a result, some SMEs had to cancel insurance policies or reduce the level of cover to lower the premiums. In the event of making a claim, some SMEs might find themselves not receiving the appropriate level of cover. Amid the current inflation, supply chain, and labour issues, it is crucial for SMEs to review their cover to ensure the risk of underinsurance will not impact their business.