As the UK continues to emerge from the pandemic and foreign travel returns, GlobalData forecasts that the UK travel insurance market will grow from £510.8m ($668m) in 2020 to £648.6m in 2025. To capitalise on this trend, Revolut has partnered with Allianz to provide its Premium and Metal account holders with travel insurance.
According to GlobalData's 2021 UK Insurance Consumer Survey, for consumers who buy their travel insurance through a bank, purchasing online is the most frequently chosen transaction method. However, Revolut will be interested in the 6.7% who purchased through their provider's app. This figure was up by 3.5 percentage points compared to 2020. With growing demand for in-app purchases, especially from an app that can deliver wide-ranging services, Revolut may be well placed to take advantage of changing consumer habits and returning demand for foreign travel and its related insurance.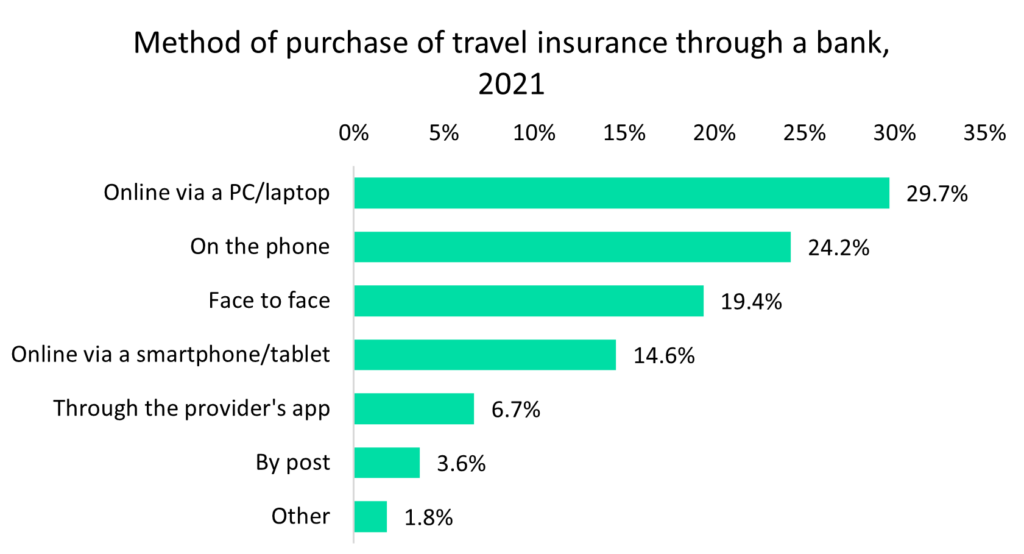 Moreover, Revolut's super app is known for international transfer and currency exchange capabilities, making it frequently used by consumers who travel. Premium and Metal account holders can also book accommodation through the app as well as earn airport lounge upgrades. Adding travel insurance into these options helps complete the package for regular travelers, creating a one-stop shop for almost all travel needs and arrangements.
After the success of the UK's vaccine rollout and as pandemic-related restrictions are eased, increased demand for foreign travel will drive growth in the UK travel insurance market. GlobalData forecasts that the market will record a compound annual growth rate of 4.9% from 2020 up to 2025, rising to £648.6m in gross written premiums. The partnership between Revolut and Allianz addresses the growing demand for innovative, digital offerings. Cover will be available in 31 European markets (including the UK), with benefits including cover for COVID-19-induced cancellations or interruptions, a 24/7 medical emergency hotline, and winter sports cover.