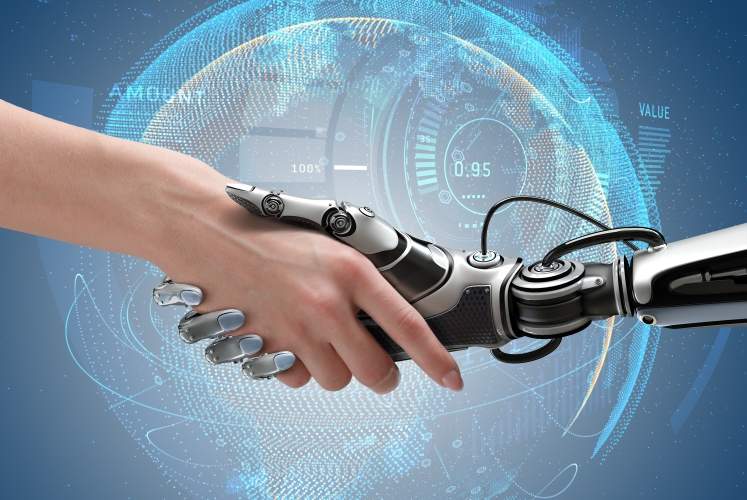 Robo-advisers might have once been deemed as fads by insurers. But those days are long gone.
Collaboration is the way forward for life and health insurers  on robo-advisory opportunities.
This was further highlighted this week with the news that  BNP Asset Management (BNPP AM) has acquired a majority stake in Gambit, a European provider of robo-advisory investment solutions.
BNPP AM said Gambit, a well-established Belgian Fintech, has developed a capability to significantly transform client journeys with advisory-guided or fully autonomous interfaces.
As part of the deal, Gambit will maintain its independence. It will extend its client footprint by becoming the preferred partner for robo-advisory solutions for BNP Paribas Group's retail and wealth management networks.
BNPP AM said the digital revolution has transformed clients' expectations with regard to discussing their financial savings plans with their investment advisers.
This has led to a major rethink of the customer experience across all client segments, and involves constantly adapting to clients' changing needs. These requirements can now be addressed by optimising the client experience using reliable, user-friendly and adaptable digital interfaces.
Many sceptics are aware of the threat technology poses to the current financial services space. For private banking and wealth management, an industry steeped in tradition, the threat is even more prominent, and amplified to such a scale that the potential benefits are often masked or unidentified.
Manage costs
Private banks and wealth managers increasingly recognise that the implementation of new tech throughout their business will not only help manage costs, but also streamline certain processes to significantly enhance the client experience.
According to a survey conducted by consulting firm Accenture, approximately one in three banking and insurance customers globally would consider switching their accounts to the likes of Google, Amazon, or Facebook if they offered financial services.
This is due to the unprecedented standards of customer experience and personalization offered by these platforms.
To conclude, collaboration with robo-advisory services must be part of the strategic plans for life and health insurers – and all insurers  going forward.
If it improves the customer experience and makes the process simpler and faster, this is all that matters.
As Frédéric Janbon, CEO of BNP Paribas Asset Management, has commented: "The partnership [with Gambit] with one of the most advanced robo-advisory solutions available in the market is a key milestone in our digital transformation and marks our commitment to delivering quality investment solutions to our clients."