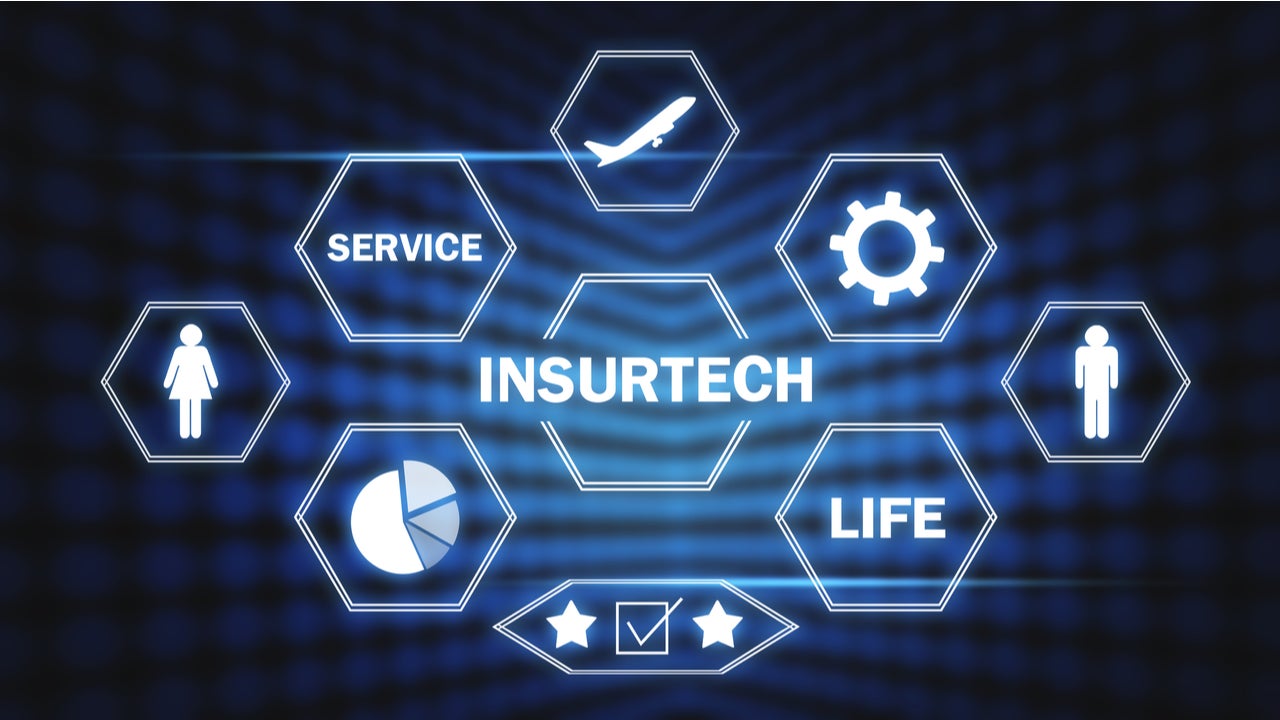 Life Insurance International lists the top five terms tweeted on insurtech trends in Q3 2021, based on data from GlobalData's Influencer Platform.
The top tweeted terms are the trending industry discussions happening on Twitter by key individuals (influencers) as tracked by the platform.
1. Fintech – 1,898 mentions
Several start-ups joining Europe's Fintech unicorn herd, and Anorak Plum partnering to bring life insurance to millennial savers were some of the majorly discussed topics in Q3.
Spiros Margaris, venture capitalist and founder of Margaris Ventures, a venture capitalist firm, shared an article on a record number of start-ups joining Europe's fintech unicorn herd in 2021, following Klarna, a buy now, pay later platform and the only decacorn valued at $10bn or more at the start of the year. Two more financial technology companies, Checkout and Revolut, moved up the ladder of the private company unicorn status, the article detailed.
Europe witnessed the addition of 19 new fintech companies to the herd, indicating how the bloc has been rapidly disrupting sectors such as banking, crypto, ecommerce, insurance, lending, and trading. Europe currently has 125 private company unicorns, with one-third or 39 companies belonging to the financial services sector, the article noted.
Fintech was also mentioned in a tweet by Koen Vanderhoydonk, an independent lawyer and member of the Brussels and Luxembourg Bar, who shared an article on Plum, a money management app, collaborating with Anorak, an online life insurance company, to provide long-term life insurance support for millennial savers. The partnership took place after 60% of Plum's customers expressed their interest to save more money when the lockdowns were over, while Anorak also experienced a similar trend with 47% of its customers expressed the need to avoid financial vulnerabilities during the pandemic, the article highlighted.
Plum's app will be redesigned and strengthened by Anorak's platform to enable customers choose from a range of life insurance, income protection, or critical illness policies to secure their finances. oAnorak also partnered with Yolt, a money management app, prior to the Plum collaboration to offer life insurance services to its users.
A Record Number Of# Startups

Join #Europe's #Fintech #Unicorn Herd https://t.co/dr83o83BiR #insurtech #VC @geneteare @crunchbase @cgledhill @BarkowConsult @leimer @RAlexJimenez @cgledhill @FinMKTG @natashakyp @efipm @andi_staub @BarkowConsult @FinMKTG @Peerster @jaypalter pic.twitter.com/BbLtDsSLLL

— Spiros Margaris (@SpirosMargaris) August 26, 2021
2. Artificial intelligence – 900 mentions
Ways in which artificial intelligence (AI) and machine learning (ML) are transforming the insurance industry, fund raising by digital insurance start-up Naked, which uses AI and automation for covering cars, homes and more, and the impact of AI regulations set by the European Union (EU) on insurance underwriting were among the discussions around AI in Q3.
Theodora Lau, founder of Unconventional Ventures, a venture capitalist firm, shared an article on the three ways in which AI and ML are advancing the insurance industry. For example, AI chatbots are being increasingly deployed by insurance companies to provide personalised buying experiences and coverage for customers, while the auto insurance industry uses behavioural-based policy pricing or usage-based insurance that employs the internet of things (IoT) sensors to collect personalised data on drivers to determine the price of policies. Similarly, computer vision techniques that can automate and fast-track the process of settling and paying for claims after an accident are being used for quicker and customised claims settlement. About 1,004 businesses believe that chatbots are the most deployed AI application today, according to a Massachusetts Institute of Technology (MIT) review. In addition, about 73% of the business leaders agreed that chatbots will be the foremost used AI application in companies by 2022.
Sabina VanderLinden, CEO and managing partner of Alchemy Crew, a venture commercialisation lab for the insurance sector, shared an article on a South African insurtech start-up, Naked, which raised R160m ($10.46m) in series A funding. Naspers, a technology investment company, led the funding round with an investment of R120m ($8m), followed by South African insurance group Hollard and European private investment group Yellowwood.
The term was also discussed by Steve Evans, who shared an article on the significance of AI regulations passed by the European Union (EU) for businesses. In May 2021, the EU passed a draft of regulations aimed at the development and use of AI. The regulation categorises AI system devices into unacceptable-risk AI systems, high-risk AI systems, and limited- and minimal-risk AI systems. The article noted that organisations will now have to rely on this framework to develop their internal risk-based taxonomies.
Evans believed that AI algorithms used in insurance underwriting could also be under intense scrutiny and will have to be disclosed and explained. All organisations, therefore, needed to comply with conformity assessments, explainable, and cyber risk management practices to ensure that their AI systems are ethical and fair, the article detailed.
Steve Evans is the owner and editor of Artemis.bm, a publishing company offering reinsurance and catastrophe risk services.
Science, applied: 3 ways AI and ML are advancing the insurance industry #AI #ML #Insurance
cc @SabineVdL @SpirosMargaris @andi_staub @floriansemle https://t.co/G6UhwkiLCn via @VentureBeat pic.twitter.com/Gu5YMfllaV

— Theodora (Theo) Lau – 劉䂀曼 (@psb_dc) August 15, 2021
3. Start-up – 548 mentions
Cloud-based insurance software platform Javln acquiring insurtech start-up JRNY, sensitive insurance applications exposed by an insurtech start-up, and technology investor Naspers investing $2.23m in insurtech firm Ctrl were primarily discussed during the quarter.
Dr Robin Kiera, CEO of Digitalscouting.de, a financial consulting company, shared an article on JAVLN acquiring insurtech start-up JRNY. The company intends to use JRNY's AI-based technology to improve its customer offerings and growth. JRNY uses AI chatbots to converse with its customers and suggests product recommendations based on data insights, the article detailed.
Another discussion on insurtech start-ups was initiated by Kohei Kurihara, CEO at Privacy by Design Lab, a consulting and data privacy firm, who shared an article on thousands of sensitive insurance applications exposed by BackNine, an insurance and financial services company. The incident occurred when a lapse in security took place in one of its cloud servers that was left unprotected on the Internet. One of the company's storage servers that was hosted on Amazon's cloud gave access to 711,000 files, revealing personal and sensitive details of applicants and their families, including medical diagnoses, social security numbers, detailed questions, and even images of signatures, the article noted.
In another discussion, Minh Q Tran, general partner of AXA Strategic Ventures, a venture capital company, shared an article on Naspers injecting $2.23m into Ctrl, an insurtech firm. The first such investment by the Naspers Foundry, it is focused at leveraging Ctrl's large customer base to grow its business, expand into technology areas of customer service, enhance marketing expenditures, and serve the needs of both consumers and small and medium enterprises (SMEs), the article highlighted.
JAVLN announces the acquisition of #AI #StartUp JRNY https://t.co/uz4lZJXGvj @InsuranceBizNZ via @stratorob@SpirosMargaris @psb_dc @Xbond49 @SabineVdL @FGraillot @ipfconline1#Insurtech #Insurance #Fintech #DeepLearning #MachineLearning pic.twitter.com/QID0M754zT

— Dr. Robin Kiera (@stratorob) September 10, 2021
4. Cybersecurity – 315 mentions
Promises made by three insurance companies at The White House cybersecurity summit, rise in global cyber insurance pricing, and growing ransomware attacks shaking up the cyber insurance industry were some of the popularly discussed topics on cybersecurity in the third quarter.
Rick Huckstep, chairman of The Digital Insurer, which offers digital insurance, insurance, and technology solutions, shared an article on the promises made by Travelers, Coalition and Resilience, at the White House cybersecurity summit. The summit focused on initiatives, power, and the responsibility to share the burden of raising the bar in cybersecurity by all stakeholders, including insurance companies, big tech, and the White House. Alan Schnitzer, president and CEO of The Travelers Companies, stated that simple affordable mitigation measures such as multi-factor authentication (MFA) could go a long way in protecting public data and preventing ransomware attacks, the article noted.
Discussions around cybersecurity also involved founder of group insurance technology platform GlobalIQX, Mike de Waal's tweet on the 32% increase in global cyber insurance pricing as insurers continued to struggle with increasing cyber risks, according to a report by Howden, an international insurance broker. Howden informed that ransomware attacks increased by 170% between the first quarter of 2019 and the last quarter of 2020, making it a leading threat to businesses. The article also highlighted that the severity and cost of remediating these attacks had also increased over a year, with the average cost rising to about $1.85m in 2021, compared to $700,000 in 2020.
In another discussion, Spiros Margaris shared an article on increasing ransomware attacks shaking up the cyber insurance industry. The article detailed that ransomware attacks are becoming a business in current times, severely affecting companies providing cyber insurance. A Fitch Ratings report, for instance, revealed that a wave of ransomware attacks in 2020 increased the direct loss ratio to 73% compared to an average of 42% over the five-year period between 2015 and 2019. Further research also pointed at the number of organisations impacted by ransomware attacks that has spiked by 102% compared to the beginning of 2020, the article noted.
1/
Want to know what the 3 insurance companies promised at the White House #cybersecurity summit?@Travelers, Coalition and Resilience were alongside #BigTech & officials in the Biden administration for the White House cybersecurity summit@ITI_Insurtech https://t.co/mV0wDrSzLR pic.twitter.com/yF6hQ7VmJz

— Rick Huckstep (@rickhuckstep) August 31, 2021
5. Big data – 240 mentions
Technologies such as big data, AI, and ML being used to transform life insurance and the insurance industry as a whole was among the majorly discussed topics in Q3.
Mike de Waal shared an article on the efforts being made to transform life insurance by leveraging technologies such as AI and data science. Analytics companies have predicted AI platform revenues in the insurance industry to increase by 23% a year between 2019 and 2024, to reach $3.4bn, the article noted. Consequently, insurtech companies such as Traffk are utilising thousands of data points to provide more customised offerings to customers, unlike traditional life insurers who use actuarial tables to determine what policies suit a customer.
Dr Robin Kiera also mentioned the term while sharing an article on how big data, AI, and ML are transforming the insurance industry. For instance, a Harvard Business Review article stated that legacy insurers need to be more data-driven, and fast, the article quoted. Experts further opine that insurance companies can take advantage of the vast troves of data and information and combine it with ML and AI to create new policies that can reach new customers.
Legacy insurers struggle to price policies as well as lose out on many financial prospects as they use demographics but not big data to create solutions, opined Paul Ford, the CEO of Tarffk. He believes that AI and associated technologies will play a critical role in insurance in the near future and, therefore, it is essential for insurers to leverage new technologies and data for policy pricing, underwriting, and other procedures.
Bringing life #insurance into the age of #BigDatahttps://t.co/nKwpAhs7wm#insurtech #fintech @sallyeaves @Xbond49 @JeroenBartelse @FrRonconi @enricomolinari @Fabriziobustama @gvalan pic.twitter.com/gBnLm28pJ4

— Mike de Waal (@globaliqx) July 26, 2021