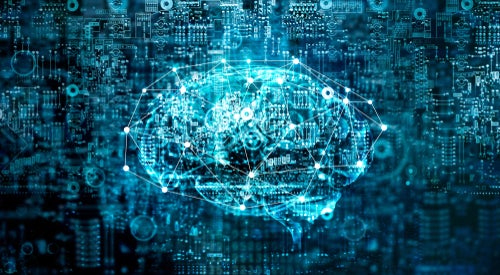 Especially when it comes to online self-service, as the complex nature of some areas of the work simply make it less suited to self-serve. Agam Kohli writes
This is completely understandable. A large proportion of insurance customers prefer speaking with human agents to get empathetic reassurance and instant clarity, especially during lengthy and emotionally charged claims processes.
However, like most businesses, there is strong pressure for insurance companies to consider consolidation and rationalisation to reduce overheads. And some, like Insurer Zurich, are starting to experiment with new technologies like ChatGPT for claims and data mining in their contact centres.
The question insurers now need to be asking is: how can embracing and investing in new technology help cut costs and improve the digital customer experience?
Look forward (and backwards) without getting whiplash
One way to answer this question is with data. This may seem obvious, but investing in the right technology can break down data silos and equip agents with the tools they need to tap into the data flowing through a contact centre. Thereby gaining access to comprehensive customer profiles and interaction histories across all communication channels including, chatbots and phones.
By analysing past interactions, purchase behaviours, preferences and demographics, agents can get a better view of the person on the other end. Which helps inform their recommendations for extended services that would best align with their customers' interests and make these suggestions more personalised. Almost like reading their mind!
What's even more exciting is when this data is layered and moulded with advanced analytics and AI-driven algorithms, companies can even predict customer preferences and needs. Put simply, by using historical data and patterns, contact centre technology can suggest the next best action for agents to take, and guide them to resolve customer inquiries efficiently.
If you go further and add real-time analytics into the mix, agents can get up-to-the-minute information about customer behaviours and actions. So they can offer a more personalised service mid-conversation, based on the customer's recent interactions.
Improving the digital customer experience
There's no denying agents are at the forefront of dealing with emotionally charged conversations, often with vulnerable customers. This is where AI-driven emotion detection software can analyse a customer's voice to identify emotional cues, such as frustration, anger or sadness. Agents can then adjust their communication style accordingly, offering empathy and defusing tense situations – helping to retain customers and not lose out on revenue.
AI transcription software can also automatically summarise the key points and actions discussed during the call. These summaries can be displayed to agents in real-time, allowing them to keep track of the conversation and ensuring important details are not missed. This also helps reduce the after-call work, which contributes to an overall reduction in cost to serve for insurers.
When it comes to chatbots, they now have advanced to the point that they are equipped with Natural Language Understanding (NLU). Meaning they can identify and resolve a wide range of interactions and understand when they need to hand off to a human agent.
As time goes on, these capabilities will develop even further, reducing wait times, increasing customer satisfaction and taking the pressure off already overloaded phone channels, making the lives of both agents and customers easier.
In insurance it's well known that contact centre and customer communication often only happens when there is an issue, a change or it's time to renew. Making every interaction, especially the latter, as streamlined and personal as possible can help retain customers – securing revenue – and saves average handling time for agents which in turn trims down costs.   
Agam Kohli is the Director of CX Solutions Engineering, at Odigo