The COVID-19 pandemic is having a significant impact on all insurance products. Employers' liability is another line seeing cancellations and switching, according to GlobalData. The worst may be yet to come for insurers, with unemployment numbers set to rise in 2021.
GlobalData's 2020 UK SME Insurance Survey found that 14.8% of those who cancelled their employers' liability policies in 2020 did so because of the pandemic. Furthermore, 58.7% of those who switched employers' liability provider in 2020 did so because of COVID-19. 34.8% said that COVID-19 was a factor but not the sole reason, while 23.9% switched purely because of the pandemic.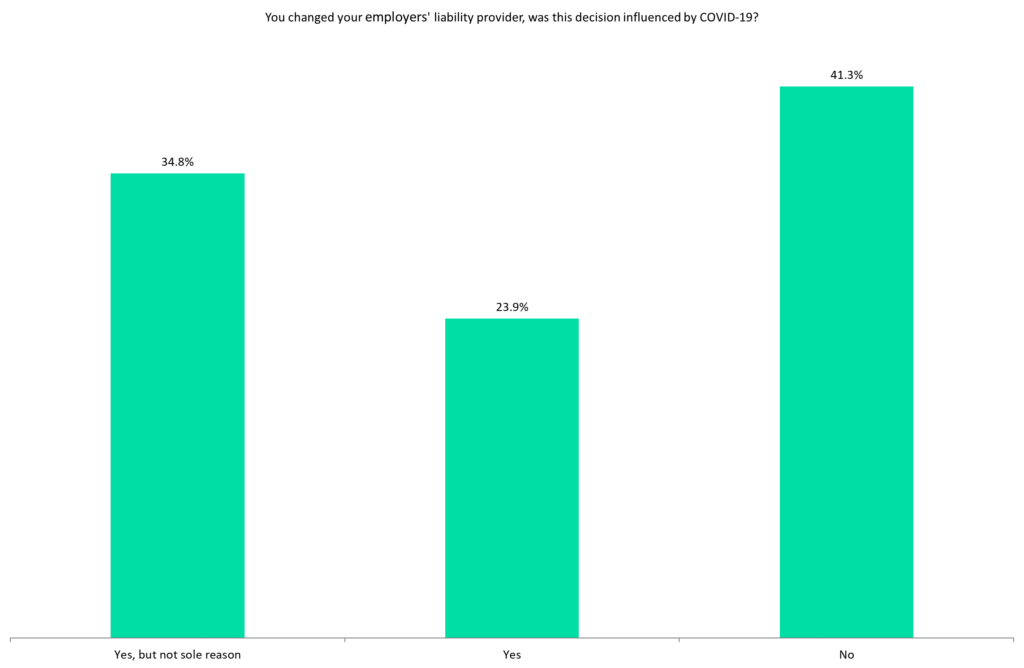 Employers' liability insurance is a legal requirement for businesses in the UK, so SMEs cannot cancel it as a cost-cutting measure just because budgets are squeezed. However, other factors arising from the pandemic – such as rising unemployment and increasing company liquidations – mean the size of the market for employers' liability insurers will shrink.
The furlough scheme is set to continue in the UK until March 31, 2021. This means that even companies not needing to make redundancies yet can reduce their employers' liability costs, and potentially delay renewals, until staff return to work. There is an expectation that unemployment will rise once the furlough scheme ends. The Office for Budget Responsibility forecasts that the unemployment rate will hit 7.5% in the middle of 2021.
This will trigger more COVID-19-related cancellations of employers' liability policies. Therefore, commercial insurers need to prepare for a tough 2021 – even as we continue to see positive news regarding vaccinations.