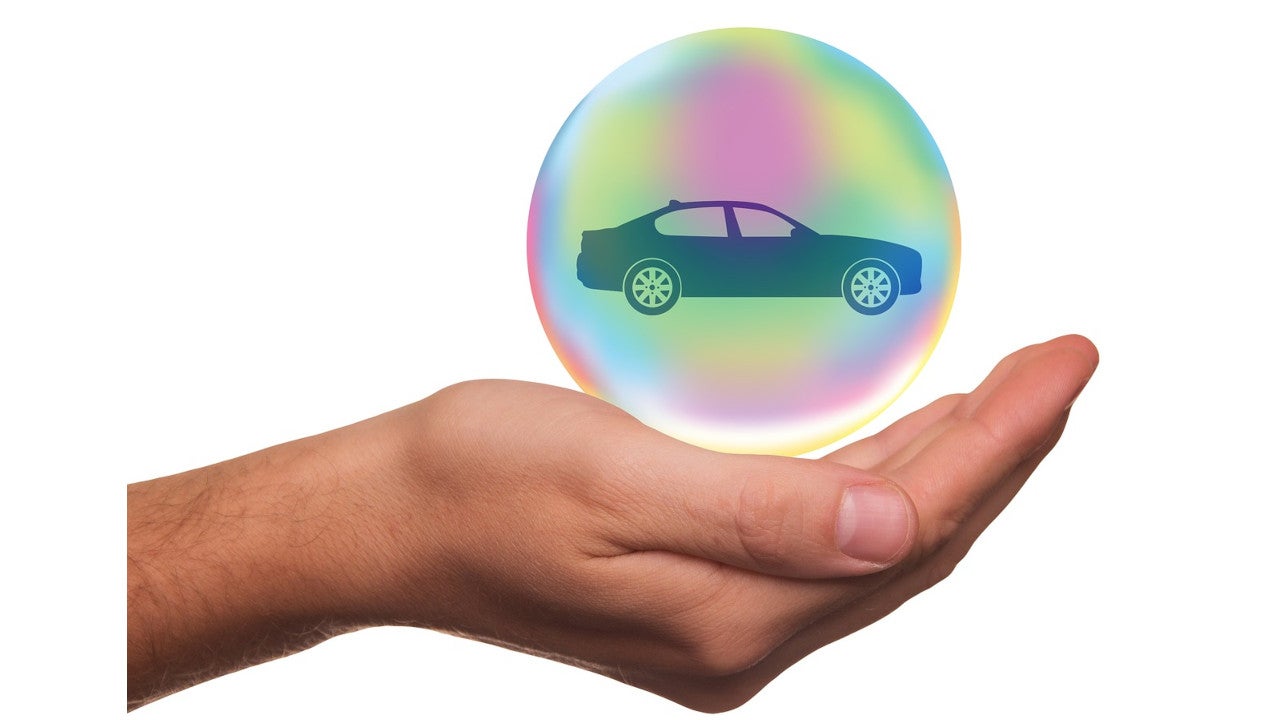 Connected cars have data and tracking capabilities that can help insurers in developing accurate pricing strategies based on consumer driving behaviour. The data collected by connected cars can also help insurers in streamlining the claims process and provide cost savings.
Listed below are the key technology trends impacting the connected car in insurance theme, as identified by GlobalData.
Telematics
Telematics in insurance has traditionally been utilised through black box wireless connectivity that generates data on vehicle location and driving behaviour. Black box data has conventionally only been used to give consumers feedback on their driving behaviour to help streamline the claims process. Telematics in connected vehicles, however, has the potential to create a more personalised picture of individual risk, allowing insurers to use that data to create a consumer profile.
Vehicle-to-infrastructure (V2I)
V2I allows for bilateral communication between connected cars and different components of connected infrastructure such as traffic lights, signage, and parking meters. It will allow cars to easily find free parking spots, warn a driver whether a traffic light is about to change, or reroute a driver due to roadworks.
The number of injuries and accidents will also be reduced as road safety will be better handled as a result of V2I. Insurers will benefit from a decrease in claims and will be able to reduce the cost of premiums as V2I technology becomes widespread.
eCall
eCall has led to notable improvements in road safety and response times. eCall-equipped vehicles automatically connect to emergency services, detailing the vehicle's location in the event of serious collisions. The use of eCall technology helps insurers mitigate the risk of high incident and medical claims payouts, as incidents are handled more quickly thereby allowing customers to get the treatment or assistance they need.
Vehicle-to-vehicle (V2V)
V2V connectivity will allow connected cars to share information with each other about their speed, location, and direction, allowing cars to form a 360-degree view of the road. V2V will result in a significant reduction in accident-related claims payouts for bodily injuries and road traffic accidents. It will also provide enough data to make automated claims processing the norm, as vehicle data will include the details needed to assess the cause of the claim and its cost.
Vehicle-to-pedestrian (V2P)
V2P will reduce the risk to pedestrians and cyclists, the most vulnerable road users. It will allow connected cars to receive alerts about potential collisions with pedestrians attempting to cross the road or cyclists who are near to the car. Deployment of V2P will make roads much safer, benefitting not just motor insurers but also bike, e-scooter, and health insurance providers as well as drivers and passengers. Insurers will be able to offer cheaper insurance premiums for related services as well as being able to collect data to streamline claims processes.
V2X
V2X incorporates V2I, V2V, V2P, and vehicle to network to allow the car to communicate with any entity that may affect the vehicle, and vice versa. The technology will require sensor-rich driving environments in smarter cities and on highways with broadband wireless connections to vehicles, offering operating environment data inputs and intelligence.
V2X will improve road safety and result in fewer collisions, which will in turn reduce the number of claims faced by insurers. The average cost per claim, however, will rise due to the increasing amount of expensive tech that will be found in V2X connected vehicles.
5G
Connected cars along with the V2X ecosystem will have the infrastructural capacity to operate as intended as 5G becomes more widespread. The importance of 5G for insurance relates to the vast amounts of data that can be transmitted to insurers in real-time. Before, during, and after a collision this data could be used by insurers to investigate and resolve claims in a timelier manner.
Big data
The volume of data points that will be generated by connected cars will be enormous. Connected cars will also receive many data points from external sources, especially when V2X comes into play. All of the data will need to be stored and analysed in order for insurers to extract value and gain insight.
Insurers are currently focused on using telematics to reward consumers for "good" or "bad" driving habits, while some have used Usage-Based Insurance (UBI) to price premiums based on how often policyholders use their vehicle. Insurers can consider various other factors through connected cars, big data, and machine learning. Big data and its analysis will give insurers endless possibilities to create tailored products and change both pricing and claims processes.
Artificial Intelligence (AI)
The leaders in developing AI technology for the cars of the future are the key players in the autonomous vehicle industry. However, when it comes to insurance it will be insurers that develop data collection capabilities and integrate technologies such as AI and machine learning that will be able to target customers more efficiently.
Fleet logistics management
Fleet logistics will benefit exponentially from the developments of video telematics, whereby the use of cameras combined with recorded driver behaviour will give fleet managers more visibility and will lead to more productive staff, fewer staff absences due to work injuries, more accountability, and reduced costs.
Fleet logistics management will also help commercial motor insurers price premiums more accurately. Some carriers and insurers (such as insurtech Humn.ai) are now using fleet logistics to price insurance in real-time and provide insight into how commercial vehicles are being utilised.
UBI
The pandemic accelerated the need and demand for UBI products, as the traditional business model of charging customers a flat annual fee did not work in favour of consumers during lockdown restrictions. Connected cars and their technology capabilities will further highlight the benefits of UBI services, especially as connected cars will already have built-in data capabilities that can be used to price premiums based on consumers' usage of vehicles.
This is an edited extract from the Connected Cars in Insurance – Thematic Research report produced by GlobalData Thematic Research.