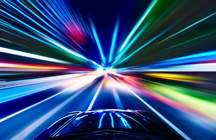 Looking back on 2016, these have been exciting, thrilling, but also scary times for the global life and health insurance industry.
It's been a turbulent year, politically, with the UK voting for Brexit and Donald Trump being elected US President.
Around the globe, political and socio-economic change is certainly in the air.
For an historically conservative industry, life insurers can react and adapt to the changing world around them – or ignore it at their peril.
The digital revolution that has transformed the way consumers buy music, hail taxis and communicate with each other is catching up with the life insurance industry.
And any laggards who fail to fully embrace this InsurTech revolution will quickly find themselves left behind as the market leaders invest in new technologies from wearables to Blockchain and Big Data.
Rising expectations
To add to their woes, those traditional insurers who fail to match customers' rising expectations by launching innovative products and services that truly meet customers' needs, will see their market shares chipped away by a wave of entrepreneurial new start-ups.
Those start-ups are already bubbling up particularly in the UK, the US, and Asia.
Startupbootcamp InsurTech, for example, recently revealed the top ten technology start-ups that will participate in its 2017 acceleration programme.
Among these top ten start-ups are entrepreneurs working with drones, telematics, artificial intelligence, and other emerging technology to support and strengthen the insurance value chain.
Among the start-ups that will take part in Startupbootcamp InsurTech's 2017 accelerator programme and work closely with its insurance corporate partners are:
Emerge Analytics, from South Africa, is using big data, artificial intelligence, and a scoring platform to solve complex business problems, such as sales/marketing and fraud prevention.
Insure A Thing, from the UK is building a scalable platform that fundamentally reverses the operating model by charging payments in arrears and by taking a fixed fee on settled claims
Other players targeting the insurance value chain include:
Oscar
Policy Genius
P2P player Friendsurance
We Chat
And many more!
Disintermediation threat
To deal with potential disintermediation, life and health insurance players should partner with start-ups or launch their own innovation hubs.
Life Insurance International, for example, recently hosted a successful roundtable in London on the opportunities for collaboration with digital healthcare providers, such as babylon health, and life insurers.
It's also welcome that AXA and Allianz, for example, two of the world's largest insurance companies, are among the most prolific in supporting start-ups.
Targeting millennials
Millennials will also embrace the ease at which life and health insurance start-ups make the insurance purchase process simple, fast and effective – making it a much more engaging and easier process than often it is now.
A recent example of innovation in the life and health market is the launch of a virtual reality (VR) customer service platform, called conVRse by Indian life insurance firm PNB MetLife, a joint venture partnership of MetLife.
The conVRse technology will allow VR headset users to enter a 3D simulated environment where they interact with a life insurance expert in the form of an avatar, named Khushi. Customers can also connect directly with Khushi and receive a personalised service using virtual aids to address any questions or policy servicing requirements they have.
To succeed in this era of digital disruption, the motto should be: change – before you have to!
It's time for the life insurance industry to be bold in its thinking and execution of ideas in 2017 in order to realise the opportunities for collaboration with start-ups.
Those life and health insurance players who dare – and those who care – will win in 2017!