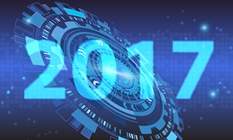 Stewart McEwan, senior analyst, general insurance, at Verdict Financial, analyses the trends Startupbootcamp's 10-strong cohort reveal for insurance in 2017.
December has seen insurtech accelerator Startupbootcamp announce its 2017 cohort. These 10 businesses, and the concepts they're driving forward, reflect how the wider insurance market may develop, or rather, be challenged to adapt to or die out.
Featuring in the class of 2017 are ideas to reverse the operating model of insurance purchasing, to apply artificial intelligence to data, and even to use drone technology to better capture risk data. The cohort will be made up of:
Adapt Ready (US) – Applying big data and predictive analysis to predict extreme weather events.
Aerobotics (South Africa) – Use of drone technology to better understand agricultural, logistical, and mining industry risks.
Emerge Analytics (South Africa) – Applying businesses' own big data to build solutions to a range of business problems.
Insure A Thing (UK) – A platform whereby customers pay for insurance in arrears.
LifeSymb (Sweden) – Applying artificial intelligence and technology to collect data and provide health and fitness recommendations to individuals.
NuvaLaw (South Africa) – Digital negotiation platform to mediate negotiations between motor insurers.
Port (UK) – A legally compliant, personal information cloud data store for insurance business and people.
Sharenjoy (Spain) – Micro-insurance for people attending public or private entertainment events.
TikkR (Sweden) – A millennial-targeted proposition of on-demand insurance.
TrackActive (UK) – Health-focused 'telematics' proposition to ensure better outcomes and accountability on medical practitioners and patients.
While diverse in scope and focus and difficult to pigeon-hole, these 10 start-ups reveal a window into the future of insurance and three key themes for the market to sit up and pay attention to:
More effectively interrogating and applying the 'big data' that, in many cases, insurers already hold but are not effectively leveraging.
Fundamentally challenging the traditional model of insurance purchasing, be it through micro-transactions, payment in arrears, or peer-to-peer platforms.
Leveraging technology to better understand and respond to risks.
These are key developments for incumbent industry players to respond to, at the risk of falling behind as irrelevant competitors.
For more information and analysis, visit www.verdictfinancial.com