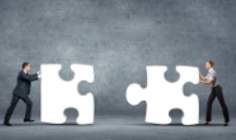 Stewart McEwan, senior analyst, general insurance at Verdict Financial, explains that a feature of Startupbootcamp's 2017 cohort is a challenge to the status quo of how insurance is purchased.
A few peer-to-peer (P2P) insurance solutions have emerged in recent years to ask tough questions of the default, accepted way in which insurance is bought.
These are propositions with concepts driven by an evolving customer base at their heart, with shifting world views and purchasing attitudes found among the online generation and within the sharing economy.
Examples of such brands are Guevara, which runs the tagline: "Old insurance is rubbish. Use Guevara," or Inspeer, which labels itself "Insurance 2.0." The former allows individuals to pool premiums together, only requiring them to refill the pot if someone within that created community has a claim. The latter differs in that it focuses on mutualizing deductibles.
These propositions may differ slightly but they are both testing the edges of the market. While they are yet to individually break into a significant market share, their collective voice is getting louder and their ideas increasingly hard to ignore.
A reflection of this is the investment interest the concept is attracting – US-based Lemonade had, as of December 2016, raised $33m in funding only two months post-launch from stealth. This could be the general insurance equivalent of an Uber or AirBnB given critical mass. The voice of innovation is set to be amplified by new businesses within this year's Startupbootcamp class:
Insure A Thing (UK) is a start-up with a P2P approach that involves turning insurance purchasing on its head. Instead of charging customers a fixed premium at the start of the month, Insure A Thing proposes to bill customers at the end of the month instead, with the premium only reflecting the claims actually notified over the period. This new player is discussed in more detail in our article Pre-paid insurance premiums a thing of the past?
Sharenjoy (Spain) is a proposition that combines "crowdsurance" with micro-insurance, allowing individuals attending public or private entertainment events to indemnify one another for problems that arise in using paid-for tickets. It's a business that taps into the ethos of the sharing economy, focused smartly on events where a natural community of similar-interest individuals collect. In addition, a proportion of unused funds go to community-selected charities.
In contrast to the likes of Uber, it is difficult to take off as a truly disruptive force in insurance – given the reality that players will almost always need the support of incumbent capacity holders to form a robust proposition, in addition to regulatory constraints.
The analogy nonetheless highlights the huge opportunities available to insurers in embracing these players and ideas. Those that overlook these opportunities may very well go the way of the black cab.