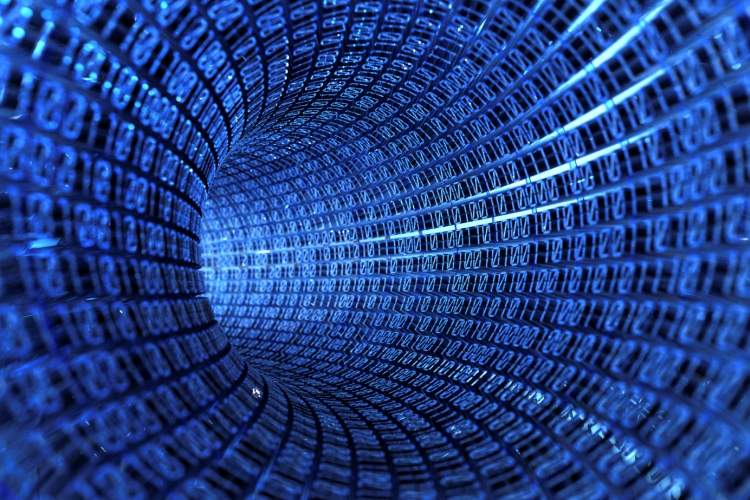 Blockchain is a fintech buzzword right now. And while it undoubtedly offers productivity benefits, Matthew Morris, a director at Carr Consulting & Communications, argues that Blockchain technology also poses a threat to the status quo of the international insurance market.
Blockchain technology can simplify and boost the efficiency of complex exchanges of value and data in a way that the internet did with communication in the 90s. Financial firms are now trying to understand how best to develop and utilise this technology to boost their business.
Recently, Aegon, Allianz, Munich Re, Swiss Re and Zurich launched the Blockchain Insurance Industry Initiative (B3i) aiming to explore the potential of distributed ledger technologies to better serve clients through faster, more convenient and secure services.
B3i believes the industry as a whole can achieve a productivity gain of up to 30 per cent from lower administration costs.
This is great, but is only a part of the bigger picture, which tends to be missed when insurers come together to discuss blockchain.
Blockchain threat 
That's because as well as providing new solutions, blockchain also contains at its core the greatest threat in recent history to the status quo of the international insurance market, particularly in the developing world. The 'Blockbuster video' moment in insurance could be coming sooner than anyone predicts.
Why is there a threat? Because the whole idea of a blockchain is about removing the need for trust in a transaction.
This can be via a distributed and user-verified ledger of monetary transactions, as used by Bitcoin.
Recently, a more flexible type of blockchain known as Ethereum has been developed which allows for smart contracts. And it's this innovation that means, theoretically, you no longer need an insurer to assess and pay an insurance contract.
Remember how blockchain first came about. There had been a variety of attempts in the past to build distributed ledgers, but the first one generally accepted as successful was created by the mysterious person behind Bitcoin, Satoshi Nakamoto.
It was announced on and developed by the cypherpunk movement, a group of tech whiz kids dedicated to libertarian ideals of individual freedom. Importantly they were anti-government and against financial cartels, primarily the big banks.
But other third-party institutions that control financial contracts, such as insurers, were and are in the firing line too.
Right now it may seem far-fetched that people would use algorithms instead of insurers for their financial security, just as it would have seemed ludicrous that letters, cheques and high street shopping would almost vanish a few years after the internet became mainstream.
And maybe that is the case in places like the UK and the USA, but not so in many other parts of the world.
In fact, in blockchain terms we are roughly at the development stage where the internet was in the early 90s. It's still very early days and 20 years from now the billion-dollar Microsofts, Facebooks and Googles of the Blockchain age will no doubt be changing the world in ways that no-one can predict today.
How would insurance without an insurer look? Eventually it's possible that confidential information will sit encrypted and secure on the blockchain – wills, medical records, death certificates, passports etc.
With this information verified and secured, it would be possible for pools of individuals to come together using the peer-to-peer model (already in existence with companies like Friendsurance) to pay into an insurance pot.
Then a smart contract executes payments to designated beneficiaries when it receives authorisation based on a pre-agreed trigger, such as a death certificate being created.
Of course, there may still be a need for an insurer, or re-insurer, to sit behind this type of concept to guarantee payouts, but the technology is there to make this possible. The blockchain means it can be secure too. Maybe an ingenious person somewhere will work out how to use the ICO mechanism, a type of crowdfunding using cryptocurrency, to guarantee pay-outs too.
However, despite what UK consumers say, they still place significant trust in banks, governments and insurers.
Or rather, they trust the system of checks and balances that allows financial institutions to operate (at least until the next economic crisis).
So, the blockchain threat to the UK and USA insurance sector does not appear to be imminent, particularly as regulation is likely to put the brakes on too much rapid disruption in the market.
However, in many parts of the world – in parts of Africa, Asia and Central and South America – they have little to no trust in their Government, their monetary system or their financial institutions.
Blockchain revolution 
Many of them are excluded from participating in the world of banking, credit and insurance. This is where the blockchain innovations will be tried, tested and perfected because that's where the people have comparatively little to lose. From those countries will come the tangible effects of the blockchain revolution.
It is still very early days but already there are prototypes, such as Dynamis, which is building unemployment benefit insurance where pay outs are based on verification from the LinkedIn profile of the insured.
It seems a distant challenge to traditional insurance, and no-one really knows yet how it will look, but technology has a habit of sweeping through like a flash flood once it builds momentum.
Blockchain can bring great benefits to the sector, but with that will also come great challenges. Insurers need to be cognisant of this threat if they are to have a hope of reacting to it in time.