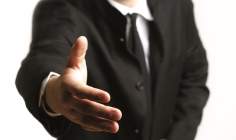 Manulife Singapore has entered into an exclusive partnership with RHB Bank in Singapore.
It means Manulife Singapore's insurance and retirement products will be made available to RHB's clients through the bank's distribution network in Singapore.
As part of the agreement, Manulife Singapore will deploy a team of dedicated insurance specialists to RHB?s branches.
Naveen Irshad, president and CEO of Manulife Singapore, said: "This strategic partnershiphelps to further our growth ambitions in Singapore and is yet another example of our efforts to open up new channels to reach out to more clients."