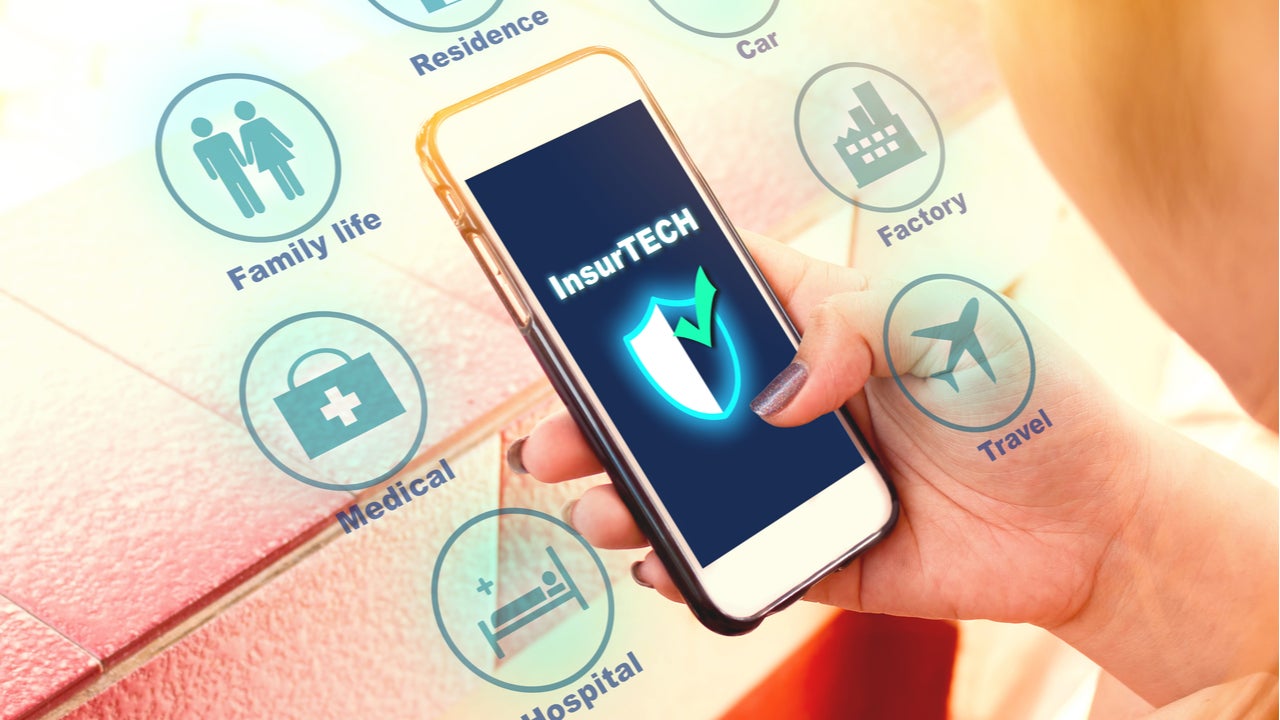 Emerging insurtech challengers have disrupted and improved majority of the insurance products in the industry. The biggest challenges for the insurtech companies, however, are recognition and winning the trust of consumers in an increasingly competitive market.
Listed below are the key macroeconomic trends impacting the insurtech theme, as identified by GlobalData.
China
China is a huge player within insurtech and has companies both receiving and investing large sums of money in insurance technology. It is home to the best-funded insurtech in the world, Zhong An, and one of the leading incumbents in the insurtech theme, Ping An.
Covid-19
The global pandemic is undoubtedly the standout theme in insurance throughout 2020 and 2021 as it transforms businesses and consumer behaviour. It poses both opportunities and risks for insurers. People around the world of all ages have been forced to become more comfortable with digital channels, which is good news for insurers and should improve their ability to reach new customers and interact with existing ones.
The pandemic, however, has hit investor confidence globally, and insurtechs are finding it harder to bring in investment. Covid-19 is likely to shape how many popular products evolve in the immediate future. A range of business insurance products, especially employee benefits packages, are likely to be transformed by an increase in staff working from home.
Digitalisation of the younger generations
Younger generations including millennials are digital natives who have grown up using online channels. Furthermore, the digitalisation of services such as Netflix in entertainment, Airbnb in accommodation, and Uber in transport means this demographic has become accustomed to this level of service from businesses. Insurance, therefore, can no longer offer phone and postal services with long forms and waiting times. It is an area where digital challengers have been able to stand out, with increasing usage of apps and much faster policy quotes.
Generation Rent
Generation Rent refers to a growing demographic that is being priced out of the housing market and therefore having to rent privately as opposed to purchasing properties. In the UK, for example, tenants are not required to purchase buildings insurance, but some form of contents insurance would still be beneficial. Such individuals are likely to be early adopters of technology and make a good target group for digital challengers offering new products aimed at renters.
The key digital challenger in this space is the US insurtech company Lemonade. The company announced in May 2018 that it was commencing its expansion to Europe with a move into Germany. Lemonade specifically targets younger generations with simplified policy wording and a quick digital process, while it also offers specific renters' policies.
Growing influence of gig and sharing economies
Recent trends spurred by the digitalisation of industries such as ride sharing, house sharing, and shared office spaces, collectively known as the sharing economy, have transformed insurance requirements in key product lines. The modernisation of these lines requires an equally modern and flexible approach, with consumers and businesses often needing to purchase insurance instantly at the last minute for a certain amount of time. This space has been a hotbed for digital challengers as a result, with traditional insurers slow to realise the opportunity.
Personalisation
Personalisation is a key trend within the industry and goes hand in hand with big data and analytics. It involves making of policies that fit the individual or business as accurately as possible in order to offer savings to the consumer and help the insurer reduce and understand their risk. It can vary from a telematics motor insurance policy to a detailed health insurance plan that tracks diet and exercise.
The trade-off for the consumer is often cheaper premiums in exchange for giving up personal data to the insurer. The trend is moving into business insurance, where ZEGO is starting to offer telematics-based vehicle fleet insurance. It is likely to become a key trend going forward, as businesses look to ease squeezed budgets as they emerge from the Covid-19 recession. Individuals and businesses only insuring exactly what they are doing will help reduce insurance costs while raising satisfaction with insurers.
This is an edited extract from the Insurtech – Thematic Research report produced by GlobalData Thematic Research.