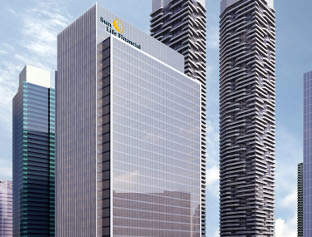 Sun Life Financial is set to relocate its corporate headquarters, consolidating employees located in two downtown Toronto offices into a new office at One York Street.
The company is scheduled to relocate to the new building in 2017.
Sun Life Financial president and chief executive officer Dean Connor said that the building was carefully chosen and best fits the multi-faceted needs of its business.
"It will also give us the opportunity to design a space that fosters the collaborative, high performing culture we value at Sun Life," Connor added.
In the new building, which currently is under construction, Sun Life will occupy about ten floors, offering its customers, advisors and employees a bright and open business environment.