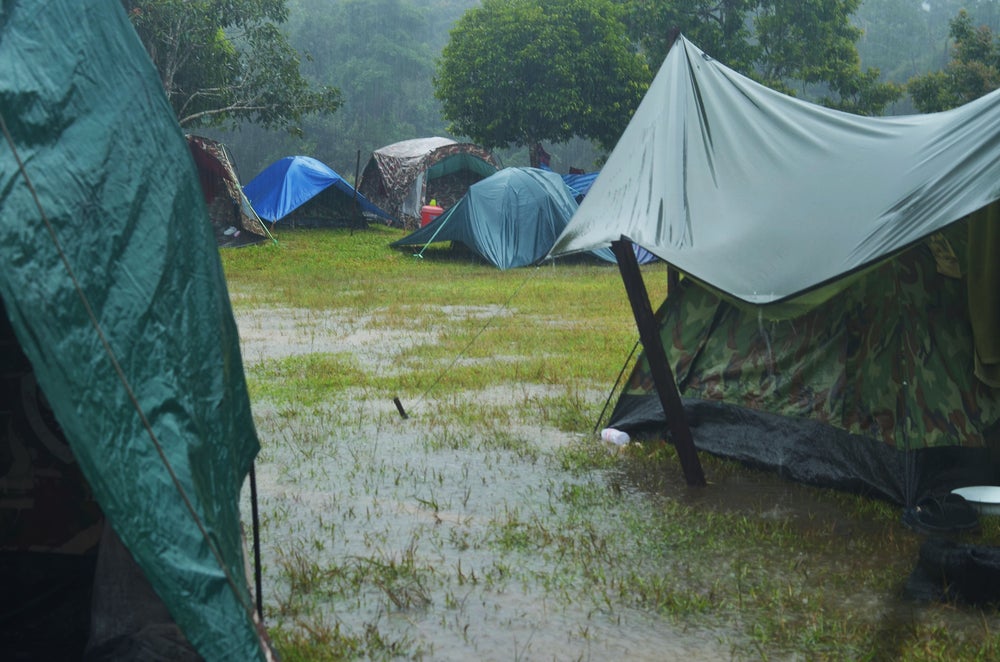 Capmings.com has selected insurtech Setoo to provide weather insurance to its customers.
The campsite bookings company will utilise Setoo's platform to offer campers rainy day protection. Customers are able to cancel and be compensated for their holiday 72 hours in advance in the event of forecasted rain.
Based on data from Meteomatics, Setoo issues an immediate and automatic notification to relevant campers.
In addition, if a customer decides not to continue with the holiday plans, compensation is automatically delivered. This removes the claims process and all associated hassle.
The pricing model is based on machine learning and determined in real-time. Therefore, a specific premium is calculated per policy according to the weather characteristics for each campsite and dates. Campers receive the optimal price for the insurance product.
Jerome Mercier, CEO at Campings.com, said, "The weather is an especially important consideration for campers, who are more exposed to the elements than other holidaymakers. Because of this, we have been searching for a weather protection product for some years before finding exactly what we needed in Setoo's rainy day protection. Setoo's innovative platform will ensure we continue to create a great experience for our customers while driving additional business for Campings.com."
Noam Shapira, co-founder and co-CEO at Setoo, said, "Campers aren't looking for complicated, one-size-fits-all insurance products. They want simple products that protect them from risks relevant specifically to them – such as rain. I'm delighted Setoo can help meet their needs. By integrating Setoo's rainy day protection into its online purchase journey, Campings.com can expect higher conversion rates, increased revenues and happier campers."
Setoo delivers technological capabilities using AI, machine learning, parametric capabilities and APIs. As a result, it delivers personalisation, real-time pricing, and claims-free products while remaining compliant with IDD and GDPR.
SafeCharge and Visa Direct recently partnered to power faster insurance payouts for insurtech Setoo.
SafeCharge focuses on making meaningful payment innovation available as fast as possible. In addition, Visa Direct can be used for more efficient payments across a number of use cases, including cross-border payments and insurance disbursements.
Setoo is one of the first insurtechs to implement this technology. The merchant sends the payment instructions to SafeCharge, SafeCharge sends a single authorisation and a clearing message to Visa, and the issuer posts funds to the cardholder account on receipt of authorisation.