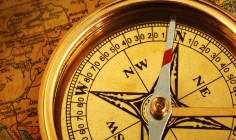 Scottish Provident has launched a new simplified whole-of-life product that solely offers life cover and has no investment element.
The product replaces Scottish Provident's current unit-linked Pegasus plan.
Jennifer Gilchrist, senior product development manager at Scottish Provident, said: "Our new Pegasus plan complies with unisex pricing as we approach the changes to the EU Gender Directive.
We've also removed the investment element which will allow ICOB-registered advisers, as well as investment advisers, to recommend it. As the emphasis on providing holistic financial planning continues to gain momentum, the focus on multi-usage whole-of-life will grow."
Scottish Provident is part of the Royal London Group, which is a mutual life and pensions company in the UK.
For the nine months to September 2012, Royal London's total new life and pensions business (on a present value of new business premiums (PVNBP) basis was £2.598bn. This compares with £2.595bn for the same period in 2011.