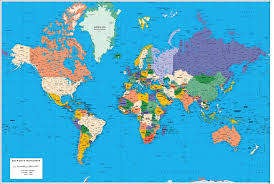 India-based Royal Sundaram General Insurance has rolled out its latest health insurance policy, known as 'Family Plus- The 5G Health Insurance Plan'.
The new product provides coverage to 19 members of a family with individual sum insured for each member and a floater sum insured that can be used by any of the family members within the overall sum insured.
Family Plus does not impose any limitation on the number of adults, child/ children's age/ relationship restriction on adults.
The health insurance product covers 11 critical illness, maternity benefit, emergency domestic evacuation, vaccination in case of animal bite and health and wellness.
Royal Sundaram General Insurance managing director M S Sreedhar said: "At Royal Sundaram, we believe in innovation in elevating the customer experience. Our flagship product Lifeline (launched in 2015) is already the most preferred family health cover in the market.
"With Family Plus we are introducing a quality product with comprehensive benefits which covers the gamut of insurance needs of individuals, nuclear and extended families under a single cover."
Family Plus offers the two levels of sum insureds, one at individual level and another at the family level. If one layer is used, another layer becomes active.
This product also offers No Claim Bonus (NCB) benefit which enlarges the individual sum insured by 20% per annum up to 100% of the sum insured.
Family Plus offers coverage up to INR1.5m ($22,343) for Individual base and up to INR5m for common floater.