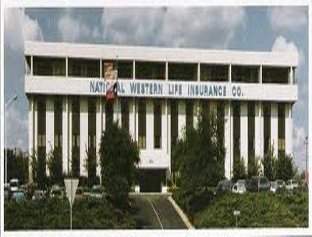 Operating revenues, excluding realized gains on investments and realized and unrealized gains on index options, increased to $159.5m for the quarter ended 31 December 2012, compared to $154.9m reported in the fourth quarter of 2011.
For the year ended 31 December 2012, the company reported net earnings of $92.6m, or $26.19 per diluted class A common share, compared with $55.6m, or $15.73 per diluted class A common share, a year ago.
Operating revenues for the full year increased 4% to $624.3m in 2012 from $600m in 2011. The company's book value per share increased to $382.37 as of 31 December 2012 from $351.27 at 31 December 2011.
Earnings from operations for the full year of $84.0m, or $23.76 per diluted Class A common share, represented an increase of 62% over 2011.
National Western Life president, Ross Moody, said: "Premium dollars collected during 2012 surpassed $1bn representing the third consecutive year we have accomplished this feat. Since the financial crisis emerged in 2008, we have been able to produce between $2.5bn and $3.0bn of new life insurance coverage each year.
"This is a solid performance given the backdrop of high domestic unemployment and a global financial slowdown we have encountered during this time frame," Moody added.