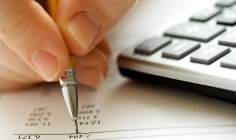 The health insurance industry in the UK has been ranked second from last in a brand simplicity index.
The general insurance industry lands at the bottom of the rankings, finishing last out of 25 industries in Siegel + Gale's third annual global brand simplicity index.
Siegel + Gale's global brand simplicity index ranks global brand ratings based on an online survey of more than 6,000 consumers in seven different countries.
In terms of health insurance brands in the UK, BUPA had the highest ranking in the simplicity index, in 112th position. Aviva was ranked in 113th place in the simplicity index. Meanwhile, AXA PPP Healthcare was ranked in 124th position.
Philip Davies, Siegel+Gale's president of EMEA, said: "Simplicity isn't easy."
Davies added: "Overcoming complexity is the new brand challenge and the brands that get it right, win. They win passion from their employees, loyalty from their customers and gain insights into their business that set the foundation for the future."
Overall, in the UK consumers rated Google, Virgin Atlantic and McDonald's as the simplest in terms of product, service and experience