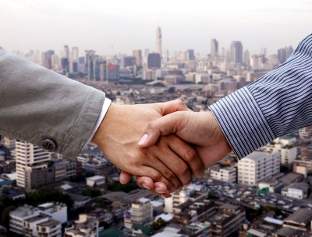 The agreement aims at distributing insurance products via banking networks, one of the key recommendations proposed by the World Bank to hasten development of the insurance sector in MENA economies.
The partnership will provide life insurance solutions for businesses to deal with their employees' protection needs.
Additionally, the deal will provide a range of products that allows customers to save towards their goals such as children's education, marriage or retirement as well as protect family against unforeseen events.
The strategic alliance will enable both the firm's to offer world-class savings and protection solutions to the bank's one million plus customers in the UAE.
According to Emirates NBD, UAE comprises the largest life insurance market in the GCC with total gross premiums of US$8 billion.
Emirates NBD general manager – retail banking & wealth management Suvo Sarkar said: "With this partnership, Emirates NBD moves one step forward towards providing superior solutions to our customers to help fulfill their financial and protection needs."
MetLife Gulf general manager Mario Valdes said: "We look forward to building on our synergies and to take our long-standing relationship to new heights by offering Emirates NBD's customers access to innovative and affordable solutions that meet the unique savings and protection needs of individuals, families and businesses of all sizes."