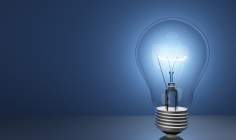 Aviva has launched a group life master trust aimed at offering protection solutions for small and medium-sized enterprises (SMEs).
Aviva said the master trust provides a more affordable and simplified process to allow businesses to offer their employees life insurance which takes less resource to set up and manage.
The master trust will allow Aviva Group Protection to write multiple group life business under a single trust. The trust will be available on both registered and excepted policies. This means it can be used to offer life insurance to employees of all levels, including those employees not covered under a standard registered group life arrangement.
Aviva Group Protection Online is provided and underwritten by Friends Life, part of the Aviva Group.
Aviva group protection managing director Steve Bridger, said: "Cost and resources can be a real barrier for smaller companies who want to offer their staff workplace benefits.
"Using a Master Trust can reduce the cost and the time spent setting up a benefit and managing it in the future. Through auto-enrolment, hundreds of thousands of companies are in the middle of setting up their workplace pension schemes. This may be spurring business owners to take a look at what other benefits they can offer their employees at the same time."
The Master Trust is designed for multiple employers, but delivered under a single trust arrangement and governed by the external independent trustee company, Pitmans Trustees Limited (PTL).