The future of the non-life insurance industry will be shaped by a range of disruptive themes, with environmental, social, and governance (ESG) being one of the themes that will have a significant impact on non-life insurance companies.  A detailed analysis of the theme, insights into the leading companies, and their thematic and valuation scorecards are included in GlobalData's thematic research report,ESG (Environmental, Social, and Governance) in Insurance – Thematic Research. Buy the report here.
With significant evidence that sustainable companies are likely to be more profitable in the long run, the case for ESG action is strong in every industry. As institutional investors and underwriters of risk, insurers should use their size and influence to encourage ESG progress in other sectors. For insurers specifically, several trends will shape ESG strategies. These include the rise in global warming-induced severe weather events and Covid-19, which has worsened existing social inequalities. Insurance companies will need to tackle these issues to ensure sustainability.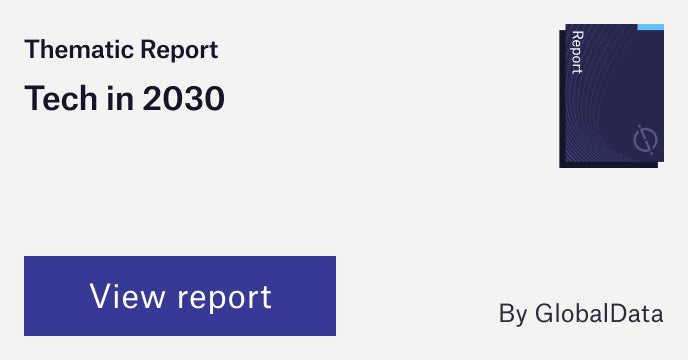 While operational sustainability is essential for insurance companies' ESG strategies, underwriting and investment decisions will have the greatest environmental and social impact. With countries striving to meet emissions targets, insurers can facilitate the shift towards a low-carbon economy by adapting underwriting and investment policies accordingly. Withdrawing from carbon intensive industries and developing products to close the natural catastrophe protection gap will improve the climate resilience of the global population. Divesting from industries with unethical practices and human rights violations will minimise insurers' indirect social impact while encouraging investees to prioritise ESG. Additionally, expanding insurance services to reach underserved communities and emerging consumer groups will help tackle social inequality and improve financial inclusion.
Growing technology adoption in the insurance sector raises several data-related concerns insurers will need to address in their governance efforts. As companies increasingly employ data-collecting devices, machine learning algorithms, and cloud technology to enhance their insurance offerings, consumers and regulators will call for greater transparency on how data is used, stored, and shared.
However, not all companies are equal when it comes to their capabilities and investments in the key themes that matter most to their industry. Understanding how companies are positioned and ranked in the most important themes can be a key leading indicator of their future earnings potential and relative competitive position.  
According to GlobalData's thematic research report, ESG in Insurance, leading adopters of ESG in the non-life insurance sector include:
Environmental: Swiss Re, AXA, Aviva, Allianz, Suncorp
Social: Marsh McLennan, AIA, Zurich, Lemonade, Root Insurance, Ping
Governance: AXA, Allianz, Munich Re, Swiss Re, Aviva
Insights from top ranked companies  
Allianz
Allianz is one of the largest insurance providers in the world. Its ESG performance has been rated AAA by MSCI. The sustainability initiatives detailed below suggest it is an ESG leader in the insurance sector.
A signatory of the UN PSI, Allianz co-led a project to publish the first global guide on integrating ESG risks into insurance underwriting. Allianz is phasing out coal in its insurance portfolios, with a commitment to eliminate exposure to coal-based risks from P&C insurance portfolios by 2040 at the latest. The company has committed to reaching net-zero GHG emissions in its investment portfolio by 2050 and provides insurance products and risk advisory services for renewable energy projects to help the low-carbon transition. Allianz has developed several affordable, tailored products such as crop, credit life, and funeral insurance to reach emerging consumers in less-developed global regions. To meet changing customer needs, Allianz has developed cyber insurance products and support services to help customers manage their cyber risk.
Approximately 51% of all Allianz employees are women, representing near-equal gender representation. The insurer also promotes thorough employee training and development through its Allianz University employee learning programme. In terms of governance, the insurer has established its Data Ethics Project to strengthen its internal governance framework for AI and increase customer trust in AI solutions. Allianz publishes an annual Tax Transparency report, and all members of the supervisory board are independent.
AXA
Headquartered in France, AXA is a global insurance company. MSCI rates its ESG performance AAA. The company placed second in the 2020 Dow Jones Sustainability Index (DJSI) for the insurance sector. In line with the Paris Agreement, AXA's extensive climate strategy involves several pledges aimed at reducing its investment "warming potential" target to 1.5°C by 2050. This involves investing $29bn into green assets by 2023, divesting $9bn from assets via sector policies, and eliminating all global exposure to coal in the business by 2040. As a Net Zero Asset Owner Alliance member, AXA has agreed that its investment portfolio will reach climate neutrality by 2050. The company has also placed underwriting restrictions on coal and oil sands-related assets, oil and gas extraction in the Arctic, and weapons and tobacco manufacturers. Alongside insurance restrictions, AXA has pledged to increase the share of insurance products with a positive environmental impact and promote more inclusive insurance for vulnerable customers. AXA's Progress Index, launched in 2021, will track its progress in meeting its ESG objectives. The insurer also has a comprehensive corporate responsibility strategy that focuses on health risk prevention and responsible data in addition to climate change. AXA analyses risk-related data to strengthen IT security and protect customer data.
Ping An Insurance
Ping An Insurance is China's largest insurer. Its ESG performance has been rated A by MSCI. The company excels in its approach to improving insurance access and ensuring the ethical use of AI. Ping An Insurance is the first Chinese insurer to sign up to the UN PSI and has issued over $61tn in sustainable insurance. It has committed to carbon neutrality by 2060 and, as of June 2020, the company's responsible investment amounted to $180bn. Ping An Insurance is working to alleviate poverty in rural areas through a range of initiatives to target industrial development, health levels, and education. The company has developed three insurance products to encourage the formation and success of small businesses in rural areas. These policies cover accidents, natural disasters, and medical liabilities to prevent low-income families from returning to poverty. Ping An Insurance also aims to improve the gap in science and technology education between urban and rural areas by donating teaching materials and offering online and offline training for teachers. Ping An's AI governance is impressive. The company uses technology across its business. It has set out clear ethical requirements to ensure fairness in the product development process, alongside a guarantee of information security and privacy.
To further understand the key themes and technologies disrupting the insurance industry, access GlobalData's latest thematic research report on ESG in Insurance.
Metromile
By Miles
Zego
Zurich Insurance
Marsh & McLennan
Aviva
Direct Line
Chubb
Insurance Australia Group
AIA
Policygenius
Suncorp
Neos
Oscar Health
Anorak
Prudential Financial
Discovery
Cigna
Next Insurance
Travelers
Assicurazioni Generali
Arthur J Gallagher
Progressive
Prudential
Humana
Legal & General
AIG
MetLife
PICC
Anthem
Premium Insights
From
The gold standard of business intelligence.
Blending expert knowledge with cutting-edge technology, GlobalData's unrivalled proprietary data will enable you to decode what's happening in your market. You can make better informed decisions and gain a future-proof advantage over your competitors.