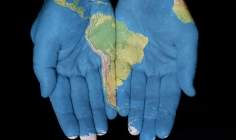 Distribution players in Latin America's insurance industry are beginning to feel the force of technology innovation – and must adapt a hybrid model of digital and customer service platforms to thrive in future – based on research conducted by Life Insurance International.
This is the consensus among senior insurance executives and consultants interviewed by Life Insurance International. (LII)
The need for an industry 'wake-up' call comes at a time when insurance penetration remains painfully low in Latin America.
This is despite the rise of a growing middle-class consumer market, which generates around $65bn in annual life insurance premiums.
Life premiums as a percentage of gross domestic product (GDP) stood at 0.7% for Mexico and 1.2% for Brazil in 2014; compared to 3.7% in the United States during the same year, according to research from Ernst and Young.
New threats
How well do you
really

know your competitors?

Access the most comprehensive Company Profiles on the market, powered by GlobalData. Save hours of research. Gain competitive edge.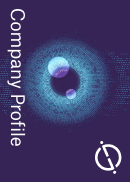 Company Profile – free sample
Thank you!
Your download email will arrive shortly
Not ready to buy yet? Download a free sample
We are confident about the unique quality of our Company Profiles. However, we want you to make the most beneficial decision for your business, so we offer a free sample that you can download by submitting the below form
By GlobalData
Technology is also beginning to threaten traditional distribution channels in Latin America, which have typically been dominated by bancassurance and broker and agent sales.
According to a 2014 study by Ernst and Young, 80% of life insurance premiums are secured through the bancassurance channel in Brazil, while Mexican life insurance distribution is 40% bancassurance, 33% traditional agent and 26% payroll deduction.
However, consultants and industry participants agree that market share between these players is shifting, especially as dire economic conditions hit consumer purchasing power.
A global downturn in commodity prices has led to losses of around $200bn across Latin America and aggregate GDP in Latin America and the Caribbean is now projected to contract in 2016 by 0.3% year over year, according to the IMF.
Brokers under pressure
Against this backdrop, brokers are facing pricing pressures. In Brazil, Latin America's largest economy – with 60% of Latin America's total life insurance premiums, according to the latest Swiss Re Sigma study published in 2014 – increased transparency through the use of the internet and upcoming aggregators are also seen as a threats.
"Though lagging Europe in its development,[the] internet is undoubtedly going to speed up disintermediation in Brazil…. The key challenge for brokers will be to define their added value to the market in the future and how to achieve that," according to a recent report by KPMG.
Charles Lutz, head of life and health (L&H) products for Latin America at Swiss Re, says:"A key factor that can help explain the low penetration rate is distribution inefficiency coupled with complex and sometimes unaffordable coverage.
"The insurance industry in the region has been slow to adapt to some of the innovation offered by digital technology and to provide a more customised service to the consumer," says "Going forward, the insurance industry in Latin America will need to embrace the culture of innovation."
Need to adapt
Lutz adds that in order to tap into the region's growing number of internet and mobile users, insurers and brokers will need to adapt to the expectations of emerging generations that are growing used to "easy and quick" access to information.
Understanding the needs of lower- and middle- income populations will also be key to growth in the region.
He says: "To adapt to new consumer expectations, insurers will have to invest in the development of new products and channels that meet the new demand."
"Insurers continue to promote a single model with products not always suited to the low and middle- income segments of the population. New technologies can address the challenge of distribution to previously underserved markets in large countries like Brazil, Mexico, Argentina and Chile."
Potential for mobile technology
He adds: "Mobile technology, and its potential for financial services distribution, is becoming an increasingly important channel for insurance. While 80% of the population in emerging markets do not have a bank account, 70% do have access to a mobile phone. The use of mobile devices can help the introduction of microinsurance, an insurance product that serves as a basic risk management tool at an affordable price."
Role of D2C insurance channel in Latin America
The rise of the direct-to-consumer (D2C) channel is a major trend in the global life insurance market, and particularly the UK, and is an area many senior executives are focused on.
According to Lutz of Swiss Re, the development of D2C direct-to-consumer insurance will depend on regulatory changes in the country.
Brazil's insurance regulator, Superintendência de Seguros Privados (Susep) requires insurance products to be sold via registered insurance brokerage firms.
"The development of direct-to-consumer insurance is beginning to emerge in some markets like Mexico," he says. "In other high-growth markets like Brazil, changes in regulation are a pre-condition for take-off. An intermediary stage will be digital interaction through brokers."
Despite the suggestion that brokers will need to invest in their own digital platforms, the industry is feeling the squeeze in many part of Latin America because of digital direct to consumer models being launched by insurers and banks.
In Brazil, some are starting to voice their concern.
D2C in Brazil
Pioneering the direct-to-consumer digital channel in Brazil is Caixa Seguradora, a subsidiary of French insurer CNP Assurances, which is owned jointly with state-owned Brazilian bank Caixa Econômica Federal.
The company announced the launch of a web distribution channel in the form of a new company named Youse in May 2016. Youse is already operational, though it is still awaiting final regulatory approvals from SUSEP.
According to a spokesperson for the company, Youse will offer auto, home and life insurance in 2016 and plans to increase its products to other lines in 2017.
Products will be offered directly to the consumer through internet and mobile internet platforms.
Stir in Brazil's broker community
The announcement caused a stir in the broker community in Brazil. The Sao Paulo insurance broker trade association Sincor-SP published a letter on its website addressed to Youse's chief executive officer, Alexandre Camillo, calling the newly launched company's advertisement campaign "misleading" and "offensive" to brokers.
"We were surprised by this information, mainly by the offensiveness of the advertisement that clearly says it is an insurance offer without the need for a broker," the letter reads. "Advertisements brag about the direct sale of their policies … as well as aggressive, [it] could mislead the consumer by saying that the insurance broker is not necessary."
Traditional broker model under threat
Duarte Carvalho, lead insurance adviseor for Brazil at Ernst and Young, and the global coordinator for insurance fintech at the consultancy, agrees that the traditional brokerage model in Brazil is under threat.
"Channels like the direct [to consumer] channels will grow faster and will gain share in terms of distribution," he says. "The brokers will lose size. They will probably grow less compared to the other channels that are emerging, such as the digital ones."
Carvalho says other banks will follow in the footsteps of Caixa Seguradora. In total, he estimates banks will invest between $500-600m in digital distribution products in Brazil over the next few years.
"There are two different avenues being developed here. The first is a real digital transformation. To take your existing insurance company and then transform it to become digital, he explains. "What we also see as an alternative to digital transformation is a new digital model, which is: forget that you have a legacy operation and set up something completely new, almost like a greenfield approach. [The latter] is what banks will be looking to do."
However, Ed Riveiro, vice-president for Latin America agency management at Chubb, is less convinced about the speed of growth of digital channels in Latin America, explaining that the evolution of the direct-to-consumer model via technology platforms will depend on the interaction of insurers with brokers.
"Most insurers depend on intermediaries such as brokers, agents and sponsors to distribute products and access customers," Rivero says.
"To establish a direct-to-consumer offering requires managing these relationships in a new way. Entrants in direct-to-consumer will more than likely need to make significant investment in marketing to drive activity and awareness; technology to deliver simplicity and accuracy in the shopping and buying process."
He adds: "The outlook is positive for mobile technology to play a major role not only in the insurance shopping and buying process but also for post-sale customer service. The speed of change will depend on how comfortable customers become with the process as well as how far insurers and intermediaries are willing to go in terms of investments; Investments in customer awareness, distributor capabilities, support technology, digital capabilities and presence."
A mixed approach
In any case, experts agree that across Latin America, digital insurance distribution channels will need to be hybrid models – mixing digital and customer service platforms.
"As people still don't have financial awareness here, they always need someone to explain what they are buying and what the purpose of the product is," Carvalho explains.
"What we see today is a mix of direct and digital. You put all of your details in through your mobile phone or the internet, but 90% of the sales are closed through call centre activity."
Banks that do not adapt to this mixed model may face challenges because the insurance buying process is "not immune to the same challenges and consumer expectations that face merchants of other products and services", says Rivero, of Chubb.
"Banks depend on customers entering branches to guide them to a point of sale," Rivero says. "With the increased utilisation of mobile banking technologies bank interactions with customers may be limited or provide less of an opportunity for the cross or up-sale."
Will it investment in digital channels be worth it for banks?
This question will depend on the particular country in which banks operate in and how much trust the consumer places on the brand. But, Rivero adds, in some situations, banks may want to re-evaluate their involvement with insurance products.
Bancassurance's role
"Banacasurance plays an important role in reaching customers, but banks need to decide if insurance forms part of their core business operations," he says.
"Information and customer analytics are taking on a more prominent role and banks have access to plenty of both. They may choose to package and sell this data rather than insurance products."
While experts do not always agree on the way that legacy systems will need to be adapted to meet new customer expectations, there is little doubt as to the opportunities in the Latin American insurance market, where double digit growth in gross written premiums is expected.
"In Latin America, the insurance market will keep growing at a double-digit rate over the next five years," says Lutz of Swiss Re. "The emergence of a new middle-income population and increased awareness of the protection gap can create significant insurance opportunities."
However, Lutz adds that the way in which to tap into that potential will be to combine the industry's different sectors, services and skills.
"Due to limited financial literacy, the role of financial adviseors, brokers and agents will remain important," he says. "A successful model should therefore be one combining an online digital platform with the services and expertise of insurance advisors."
Fast facts on digital in Latin America
Long term investment in digital platforms will increasingly carry more weight for insurers, especially considering that the number of internet users in Latin America increased to 331musers by the end of 2015 from 309m in March of that year, according to data from eMarketer, a digital marketing consultancy
Brazil boasted Latin America's largest internet user base at the end of 2015 at 113.7m, according to estimates by eMarketer and 56% of Brazil's mobile phone users were also mobile internet users in 2015 – equal to around 73m people — the highest number in Latin America.