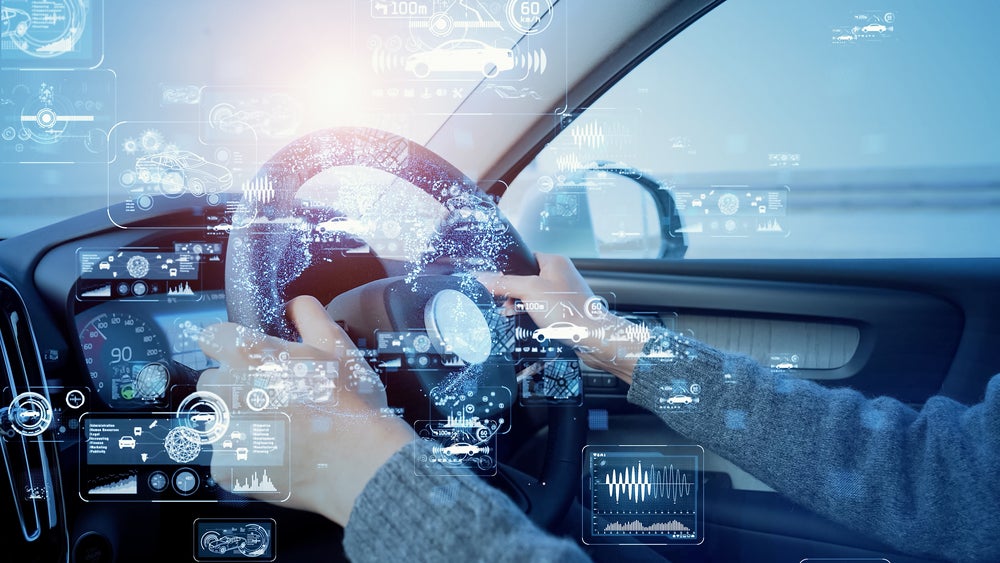 Aviva has launched a new telematics-based motor insurance app aimed at young drivers, with GlobalData findings showing that telematics-based motor insurance products are more popular among Generation Hashtag (age 17–31).
According to GlobalData's 2022 UK Insurance Consumer Survey, Generation Hashtag are considerably more likely to have a telematics policy than older generations. The younger generation are 20.8 percentage points (pp) more likely to have dashcams fitted, 5.8pp more likely to have pay-as-you-go policies, 16.0pp more likely to have a black box fitted, and 8.6pp more likely to have a mobile device track their driving.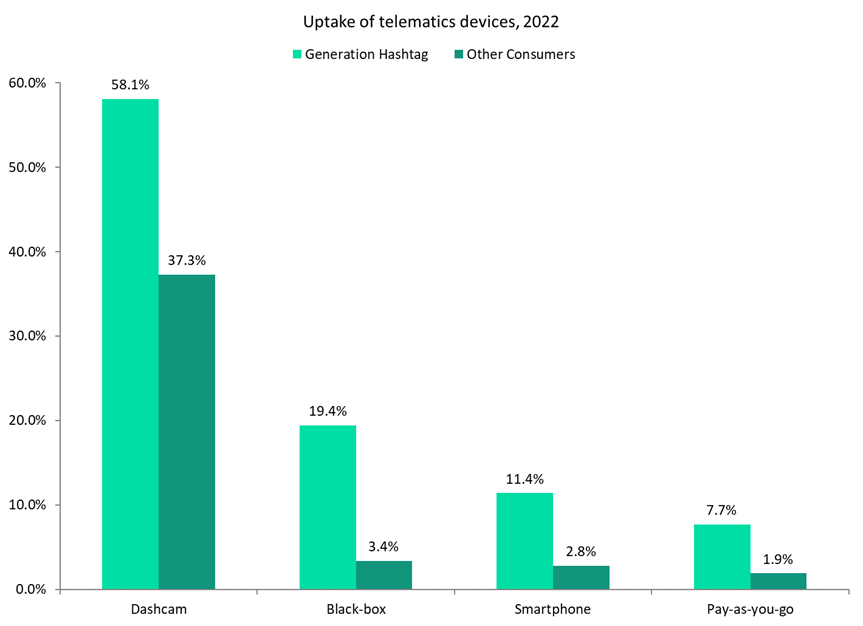 Aviva's new proposition is the Quotemehappy Connect car insurance app, which features driver ratings and behaviors that form the basis of whether an insured gets discounted renewal premiums or personalized driving advice. Gold-rated drivers, for instance, stand to get a 30% reduction in their insurance cost, and the app is aimed at drivers aged 17–29. Instead of using black boxes, Quotemehappy Connect combines app-based technology with a small windscreen-mounted device that is then paired with the driver's mobile phone.
Younger drivers pay more for car insurance than other demographic groups do. Telematics has been employed to lessen risk and encourage a drop in the typical cost of premiums. Telematics has undoubtedly become more appealing than ever amid the current cost-of-living crisis. Rising petrol prices and higher premiums for younger drivers are making it more difficult than ever for this demographic to get onto the road. Young drivers may benefit from telematics discounts since they are subject to much higher average car insurance premiums. As the cost-of-living problem worsens, this will become even more crucial. The industry will continue to experience rising telematics demand in the future, particularly since the number of teen drivers is anticipated to increase in 2023 as the learner-driver backlog is cleared. As the cost-of-living crisis worsens, telematics-based motor insurance policies, such as the one from Aviva, are set to become more attractive to all demographics.
Overall, consumers are increasingly looking for insurance products that offer greater personalisation and reduced costs. This demand has been strengthened by the cost-of-living crisis and rising fuel prices that are leading financially squeezed consumers to cut back on the miles they drive.