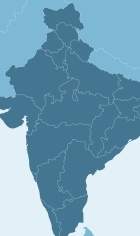 Reliance Capital, the financial services arm of Reliance Group, is considering establishing a standalone health insurance operation.
After securing the initial approval from the IRDA (Insurance Regulatory and Development Authority of India), the company is waiting for the final approval after which the new venture is scheduled to become operational early next year.
Speaking at the Reliance Capital's 31st AGM meet, Reliance Capital executive director Anmol Ambani said: "Traditionally, heath insurance was part of our general insurance set-up. But to create retail focus we are setting up a standalone health insurance company.
"We have already received Round 1 approval from the IRDAI (Insurance Regulatory and Development Authority of India).
"There are three factors indicating significant growth potential in retail health insurance. First, changing demographics – a younger India with higher income, higher assets, and more financially aware. Second, rising cost of healthcare. Third, an increase in lifestyle-related ailments."
Currently, the company provides health insurance policies through its general insurance subsidiary Reliance General Insurance.
Formation of a separate health insurance venture will enable the company to strengthen its retail footprint in the already cluttered medic-aim insurance sector.