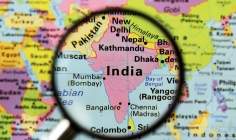 SBI Life Insurance, a joint venture between State Bank of India and BNP Paribas Cardiff, has obtained permission from India's stock market regulator Securities Exchange Board of India (SEBI) to go ahead with its proposed IPO of up to INR84bn ($1.32bn).
The launch of IPO, which is scheduled to take place on 20 September, is subject to approval from the Registrar of Companies.
With the proposed IPO, SBI Life will list approximately 120 million secondary shares, which represents its 12% equity capital.
State Bank of India, which presently holds 70.1% stake of the insurer, will dispose of 80 million shares while its partner BNP Paribas Cardif, owner of a 26% shareholding, will offload 40 million.
The other major shareholders of SBI Life include KKR Asian Fund and Temasek Holdings, which own 1.95% through their subsidiaries.
Axis Bank, BNP, Citigroup, Deutsche Bank, ICICI Securities, JM Financial, Kotak and SBI Capital are leads on the IPO.