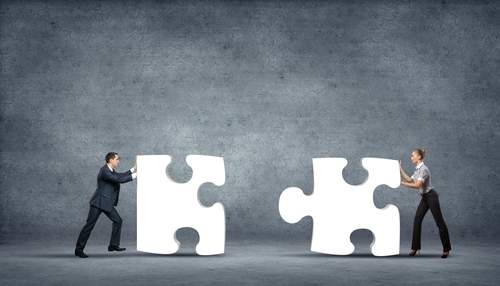 Prudential has decided to merge its UK asset management business, M&G, with its life insurance unit, Prudential UK & Europe, to create a new savings and investments business that will be known as M&G Prudential.
The combined entity will manage £332bn of assets for more than six million clients, both in the UK and internationally.
The insurer expects the integration's to deliver cost savings of about £145m per year by 2022, excluding revenue synergies. The company added that shareholders are expected to contribute about £250m towards the investment.
Commenting on the decision, Prudential group CEO Mike Wells said: "Combining these businesses will allow us to better leverage our considerable scale and capabilities.
"In recent years, we have seen a convergence in the investments and savings markets with customers across all geographies and demographics demanding more comprehensive solutions to their financial needs. Bringing together these two high-quality businesses, while transitioning to a capital-light model, will enable M&G Prudential to increase its growth prospects by providing better outcomes for our millions of customers and in turn generate strong returns for our shareholders."
Prudential UK&E current CEO John Foley has been named as the CEO of M&G Prudential. Anne Richards, CEO of M&G, and Clare Bousfield, CEO Insurance for Prudential UK&E, have been made deputy chief executives of the newly formed entity.
Foley commented: "I look forward to working with the teams across both sides of the business to develop the products and capabilities that will help us to continue to lead the fast-changing savings and investments market. Prudential UK&E and M&G both offer well designed solutions which help investors meet their most important financial goals. Combining their complementary strengths allows us to provide greater choice to a wider range of customers."