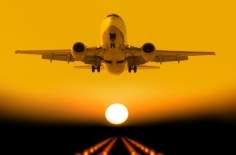 French insurer AXA has rolled out a new flight delay insurance policy that taps Ethereum blockchain technology to store and process payments.
Touted to be the 100% secure platform, fizzy provides direct, automatic compensation to policyholders whose flights are delayed more than two hours.
Once the flyers buy flight delay insurance on the fizzy platform, it records the purchase details in a tamperproof network and is linked to global air traffic databases.
When the system detects that the flight is delayed for more than two hours, it automatically triggers the compensation.
AXA said that the coverage is totally transparent as it informs the flyers beforehand how much they will be reimbursed if their flight is delayed.
Compensation is automatic and immediate and users do not need to go through the hassle of filing claim manually.
At present the blockchain-based insurance is being tested at with the direct flights between Paris Charles de Gaulle airport and the US.