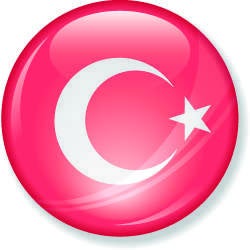 The outlook for the Turkish life insurance sector is positive, according to the Timetric report, Life Insurance in Turkey, Key Trends and Opportunities to 2018, which is available at the Insurance Intelligence Center (IIC).
Led by sustained economic growth and favourable demographics, the Turkish life insurance market's gross written premiums expanded from TRY2bn ($743.1m) in 2009 to TRY3.8 bn in 2013. The seg¬ment's penetration rate also increased from 0.20% of GDP in 2009 to 0.24% in 2013, though it still remains the lowest in the Europe.
The gross written premium of the Turkish life insurance segment is expected to increase from TRY3.8bn in 2013 to TRY6.6 billion (US$3.3 billion) in 2018.
Looking ahead to 2018, the key growth drivers for the IIC include:
Sustained economic growth
Increase in life expectancy
Expansion of bancassurance
Private pension law amendment
Low penetration rate
Sustained economic growth: The Turkish economy more than tripled in terms of value in 2012 – from TRY348.8bn in 2002 to TRY1.4trn – and was the fastest-growing in the European region during 2002- 2012.
According to the IMF, the country's GDP at constant prices is expect¬ed to expand by 2.3% and 3.1% in 2014 and 2015 respectively, which will continue to support the segment's growth over the forecast period.
Increase in life expectancy: According to statistics from the World Bank, the average Turkish life expectancy increased from 72 years in 2004 to 74.9 years in 2012. Turkey had a population of 79.7m in 2012, with the working age population (aged between 15-64 years), representing 67.4% of the total, while 6.3% were over the age of 65.
The majority of the country's population is in its productive phase, implying there is a large number of potential buyers for life products.
Expansion of bancassurance: Bancassurance was the Turkish life insurance segment's largest distribution channel in 2013, accounting for 81.2% of the gross written premium new business of the segment.
During 2009-2013, banks expanded their branch networks in semi-urban areas across the country, leading to a greater customer reach.
Between 2013 and 2018, the channel's share in terms of new gross written premium business generation is expected to rise to 87.7%in order to cater to the segment's fast-changing consumer needs.
Private pension law amendment: The Turkish government made an amendment to the private pension and investment law on June 28, 2012, which has been implemented in the country since the beginning of 2013.
According to the new regulations, the government will pay 25% of an individual's pension contribution for all pension contributors, and this will be capped at the country's minimum wage rate is applicable during the year. These reforms are expected to increase retirement and pension saving by the Turkish population.
Low penetration rate: According to the Insurance Europe Statistics of 2013, the Turkish insurance industry had a low penetration rate of 1.4% in 2012, when compared to the European average of 7.6% in the same year. This low penetration rate signifies an attractive opportunity for growth.
Segmentation
The individual whole life insurance category dominated the Turkish life segment in 2013, accounting for 80% of its gross written premiums.
This was followed by: individual pension products, with 11.%; group life cover products, with 6.6%; and individual general annuity products, with the remaining 2.4% share of the segment.
Pensions registered the fastest growth at a CAGR of 27.2% during 2009-2013 due to the introduction of new pension regulations implemented in 2012.
With Turkey being an Islamic country, families are generally led by one earning head. This high dependency of a family's income on one person puts families at high risk.
Insurers such as Groupama, BNP Paribas and Garanti have therefore been focusing to minimize these risks, and have designed new products to prevent financial damage towards families, such as education insurance.
For example, in November 2012, Groupama launched education insurance, which guarantees child's education in case of death or permanent disability of the family heads. The maximum cover period is of 20 years, with a maximum guarantee of TRY56,732.1 per year.
Distribution trends
Bancassurance was the largest distribution channel in 2013. A developed bank network means it is easier for banks to cross-sell products to a large proportion of the population. Insurance companies also favoured using bancassurance over channels such as brokers in order to reduce their distribution costs.
Leading life insurers such as Ziraat and Garanti had parent banks that sold their products through their bank branches. However, other companies such as Anadolu, Allianz and Aviva have extensive bancassurance agreements with the country's leading banks.
The channel's share of total gross written premium through new business for distributing life products increased from 56.4% in 2009 to 81.2% in 2013.
Between 2013 and 2018, bancassurance is projected to remain the primary distribution channel for the Turkish life insurance segment, followed by agencies.
Turkish banks will focus on increasing fee-based income by promoting the sale of financial products such as life policies as a platform for long-term savings and investment.
Authorised agencies have also played an important role in the expansion of the Turkish life segment.
Agencies generated 10.1% of the segment's gross written premiums through new business in 2013, due to their geographical reach and agent network, making it the second-most efficient and affordable channel for product distribution.
The channel also offers insurers a client base, strong brand reputa¬tion and an existing sales force to increase penetration of insurance products in the country.
Direct marketing was the third-largest distribution channel, with 8.1% of gross written premium through new business in 2013.
The rise in direct marketing for distributing life insurance products can be attributed to the growing popularity of web-based services, and spending by insurers to distribute products online.
In February 2013, for example, Aegon Turkey became the first com¬pany to launch an online platform for the sale of products through tablets and mobile phones. The channel's popularity is due to cost savings in the form of reduced commissions, a part of which can also be passed on to the end policyholder in the form of reduced premium prices, in order to facilitate customer retention.
Competitive landscape
Turkey is one of the largest economies in Central and Eastern Europe, and a lucrative market for both domestic and foreign life insurers. As of 2013, there were 27 companies licensed to operate in the Turkish life insurance segment.
The life segment is highly concentrated, with the 10 leading insurers accounting for an 84.8% of the segment's total written premiums in 2013.
Ziraat Hayat ve Emeklilik was the leading life insurer, with a share of 23.4% of the segment's gross written premiums in the same year. Anadolu Hayat Emeklilik and Garanti Emeklilik rank second and third, with segment shares of 11.6% and 8.8% respectively. Regulation
Maral Anna Minasyan who is a senior associate and Cisem Altun¬demir, an associate at Istanbul-based law firm, Kolcuoglu Demirkan Koçakl?, explain that the Turkish insurance sector is still in a steady growth phase and offers opportunities to foreign investors.
In a report released in March 2015, Minasyan and Altundemir said: "Three-quarters of Turkish insurance companies are now either foreign-owned or partnered. This shows that the Turkish insurance sector is a profitable target for investment by foreign companies.
Arpat Senocak, partner (Istanbul) at international law firm Gide, says the Turkish insurance sector has been recently impacted by several regulatory changes in line with the implementation of the Strategic Plan of the Undersecretariat of Treasury of the Turkish Prime Ministry for 2014 – 2018.
Senocak says: "As far as life insurance products are concerned, this strategic plan is mainly focused on: (i) development and diversification of long term insurance products and (ii) increase of customer aware¬ness on financial products."
He adds that the enactment of new pieces of consumer legislation over the past 12-18 months have helped insurers improve their processes in terms of the sale of insurance products, with a specific focus on distance sales, such as mobile digital services and call centres.
Arpat adds that in the short term, several new regulations are expected to enter into force into the fall of 2015, especially governing life annuity insurance (clarifying information liability tariffs, deducti¬bles, technical prof?t,) and personal credit-related insurance (focusing on information liabilities and limitations applicable to insurance companies).
In his view: "Even though this strengthened regulatory framework may seem as possibly impacting the short-term development growth of insurance companies, we believe that this should result in an increase of customer confidence in the market, thus positively impacting penetration and sales targets [for] the life insurance sector in the mid-term.
Industry view
Evrim Koksal Arkut, risk consulting and insurance director, Turkey, at Towers Watson, says bancassurrance is the main distribution channel in the Turkish life market.
Arkut explains that for private pension business, which is sold by specially licensed life insurers, most of the business is written through a mixture of bancassurance and direct sales teams employed by life insurers are used.
She says: "We see that purer bancassurance channels have a cost advantage in the Turkish market. Given the regulatory pressure on charge levels, there is a significant need to manage costs and build scale. We think the companies with a purer model of bancassurance will have a significant advantage.
"On the other hand, alternative sales channels such as telemarketing, direct sales teams targeting high net worth clients and agency management will continue to be important areas for the players who would like to diversify their dependency on the b a n c a s s u r a n c e channel."
Discussing the challenges facing the Turkish market, Arkut says on the life side, credit linked produ c t s are dominant and the life insurance industry is very dependent on the bank's loan books.
In Arkut's view, "There is a lack of product variety, for example private pension products fill in the gap of medium term savings and endowment products. There is little demand for protection business sold on a standalone basis and [the] annuity market does not take off."
She says pension providers need to penetrate different socio eco¬nomic segments and lower income groups. "The regulator tested auto-enrolment recently, and there is an increasing expectation regarding the development of a second pillar system. On the other hand, the life and pension providers face pressure on pension charge levels."
Fitch Ratings view
According to a Fitch Ratings report published in April 2014, demographic changes are also set to drive growth in Turkey's insurance market.
Its report notes that more than half the population is under 30 and the population is growing and expected to become larger than Germany's by the end of 2020.
The report says: "Urbanisation is increasing and by 2020 it is pre¬dicted that the affluent and upper medium class group will account for 45% of the population compared with only 27% in 2010.
"This means an increasingly large pool of people with a need and the financial resource to buy insurance for cars, homes and other protection. They will also be looking to save for retirement as the tradition of family support continues to decline."
The Fitch report says spending on health insurance is likely to increase in Turkey. It explains that most employees who have the means choose to take out private health insurance, as state provision is rudimentary. Only 2% of healthcare in Turkey is estimated to be private and Fitch says this could rise to as much as 10% in the next decade.
Regulatory Fast Facts on Turkey's life insurance market
The Turkish insurance industry is regulated by the Undersecretariat of Treasury – The Insurance Association of Turkey is a specialist, non-governmental institution established by law. – All local and foreign insurance, reinsurance and pension companies operating in Turkey must be a member of the association. – The Turkish insurance industry permits 100% foreign direct investment
Source: Timetric and Kolcuoglu Demirkan Koçakl?