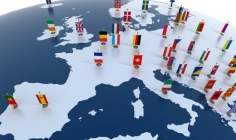 Research by Life Insurance International (LII) has found the pace of regulatory disruption for life and health insurers is unlikely to slow down – even after the introduction of Solvency II.
The implementation of the Solvency II EU legislative program, which is due to become effective on 1 January 2016, has dominated much of insurers' time and investment in recent years.
For example, the Association of British Insurers (ABI) has cited the UK government as saying the one-off implementation costs across the UK will reach £2.7bn, ($4.1bn) with annual ongoing costs of £200m.
However, the consensus among experts who spoke to LII is that much work remains to be done on Solvency II, and the ramifications of the EU-wide insurance capital standard will continue to be felt throughout 2016.
David Prowse, senior director at Fitch Ratings, tells LII: "A lot of work still remains to be done on, for example, matching adjustments particularly in the UK. Over the next year there will also be a regulatory review of Solvency II submissions."
During 2016, Prowse expects to see further asset structuring from insurers as they seek to make more of their assets eligible for the matching adjustment.
The view there is still work to be done on Solvency II was also echoed by Sam Woods, executive director for insurance supervision at the UK's Prudential Regulation Authority (PRA), when speaking at the recent ABI conference. For example, he said internal model approval is not an end in itself.
Woods said: "For those who do gain model approval this December, they should make sure their models remain fit for purpose on an ongoing basis and will need to assure us that this is the case."
Asked if the implementation of Solvency II will lead to a level playing field for insurers in Europe, Prowse says this will not happen in practice as although the high-level framework aims for harmonisation, in practice these are just principles and each regulator can interpret Solvency II differently.
Chris Finney, a partner at law firm Cooley (UK) LLP, tells LII: "There seems to be a perception that we're reaching Solvency II's D-day; and that, when we get there, we'll achieve compliance and stability. But that's a long way from the truth."
Although most UK (re)insurers are getting close to Solvency II compliance, and all of them are expected to be fully compliant from 1 January 2016, or soon after, Finney says some still have a great deal of work to do to get over the line.
Finney explains: "It's also worth thinking about what that line is: Solvency II includes more than a dozen transitional measures. A material number of UK (re)insurers will rely on at least one of them; and many will rely on a handful. Some of these transitional measures will only last for a year or two, but some will last until 2032. So there's a long way to go before every UK (re)insurer is complying with Solvency II, and every (re)insurer's Solvency II is the same."
In Finney's view, Solvency II will almost certainly change before the transitional provisions have expired.
He explains that the European Commission will be looking at how the minimum capital requirement (MCR) and the solvency capital requirement (SCR) are working in practice; and whether anything needs to be adjusted or re-done to make the capital requirements work as intended.
In addition, "the Commission and EIOPA [the European Insurance and Occupational Pensions Authority] will also be looking at how the different member states are interpreting and applying Solvency II, and whether anything can or should be done to achieve greater consistency across the European Union," says Finney.
Finney notes that the Commission is expected to report to the European Parliament and Council by the end of 2020, with its conclusions and recommendations; and that will almost certainly generate change in the early part of the next decade.
Finney says: "The EU / US dialogue, and the IAIS' work, are also likely to generate changes over a similar time period. I wouldn't therefore be surprised to see Solvency 2½ or Solvency III within a decade – and well before every European (re)insurer is complying with the whole of the same version of Solvency II."
Need to act fast
A recent bulletin from the law firm Herbert Smith Freehills explains that if the PRA refuses to grant approval to use internal models for the calculation of the Solvency Capital Requirement (SCR), an appeal by an insurer may prove to be a lengthy process.
The law firm explains that most UK firms have a financial year which coincides with the calendar year. It will therefore end in 2015 on the day before Solvency II comes into force. Insurers will therefore need to have their approvals and waivers in place before Solvency II comes into force.
According to Herbert Smith Freehills, "Aggrieved firms will need carefully to consider their options and be willing to move fast once the PRA's decision on their application (whatever the subject matter) is known and they have been advised as to the merits of an appeal or judicial review."
Europe's chequered readiness to Solvency II
With less than 100 days to go until the introduction of Solvency II, a recent report shows there is chequered readiness in Europe among insurers and asset managers for the new regulatory regime.
The report was produced by fund data utility, Silverfinch, and involved conversations with experts across Europe.
According to the report, there are some variations between European nations in terms of key issues in the run-up to the introduction of Solvency II, but there is more that unites rather than separates.
On the one hand, Silverfinch said the German industry seemed very confident that it has mastered issues related to Pillar 1 (those that deal directly with the measurement of solvency for insurance companies).
Companies in France, meanwhile, seemed to have had a greater focus than in other countries on Pillar 3 issues of Solvency II (related to reporting and dissemination of information on the financial health of the insurer and its assets).
One of the main structural problems in relation to Solvency II is tardiness at the European level in finalising some of the finer details of the Solvency II regulation.
For example, the Silverfinch report said Swedish insurers in particular complained of delays in their parliament putting the rules into legislation.
Five steps to Solvency II success
Robert Gothan, CEO and Founder of business process management provider, Accountagility, outlines a checklist for Solvency II success:
1. Solving Solvency IIData will be the crux of Solvency II compliance. Users should begin by deciding what data is required, mapping it out and agreeing how it can be sourced and collated accurately.
2. Develop a prototype
Firms should focus on just one aspect of their Solvency II preparation and get that piece up and running smoothly. Once this computation is working on a small scale, it can then be built out and replicated going forward.
3. Separate fact from fiction
Any manual adjustments from the prototype should be carefully noted and separated to ensure that unwanted additions are not carried over into the larger replication. These recordings must show that the origins of any figure can be identified and traced back to the source.
4. Review, review, review
Regular review cycles should be implemented to identify any issues at the earliest possible opportunity. These checks can act as early warning signs and ensure that any problems are rectified quickly.
5. Demonstrate the process
It is important to validate any numbers produced and prove the system is accurate. By creating a reasonability test, others should be able to trace the process from start-to-finish and obtain a clear explanation of any anomalies.
Global overview
Beyond Solvency II, a report published by the ABI in November 2015, A Brave New World, explains that recent years have seen efforts from international bodies to lay the foundations for the harmonisation of insurance regulation on a global level.
The International Association of Insurance Supervisors has under the direction from the G20's Financial Stability Board established its Insurance Core Principles; identified 9 global systemically important insurers (GSIIs) and developed its common framework relating to the supervision of Internationally Active Insurance Groups (IAIGs).
In the 2015 edition of PwC's annual global survey of CEOs, the ABI cited the PwC survey as saying that 88% of insurance CEOs believe regulation will be a disruptive trend for the industry over the next 5 years – higher than for any other industry.