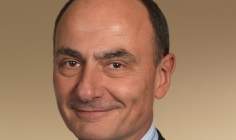 Life insurers are, like most of the financial services industry, facing a tough time. Consumers want, expect and are demanding more engagement from the companies they choose to do business with. This can be a challenge for life insurers, since consumers may perceive life policies as an unwelcome reminder of their mortality.
Often when a policy is purchased, it remains in the background until the person dies. So when life insurers do have opportunities to interact with consumers, they need to ensure they are maximising the opportunity to cross-sell products by providing the highest possible level of service to maintain credibility and reputation and increase the potential for friends and family referral.
According to the Capgemini World Insurance Report 2012, life insurers are better at providing a service at customer touch points such as policy and contract maintenance and billing and payment than nonlife insurers.
Given the rather transactional nature of the relationship between an insurer and the customer, this approach is not enough to maximise the cost savings and benefits needed to remain profitable in a difficult economic climate.
With insurers facing a challenging time extracting value from their businesses, the onus is on CEOs and CFOs to increase operational process efficiency and minimise waste.
Amongst the traditionally conservative insurance industry there may be the temptation to do nothing. But that is not an option.
Not in the wake of the financial crisis, with increasing scrutiny on the financial services sector and instability still rife in the eurozone.
This is why smart life insurers are embarking on transformation projects, particularly around their policy development and policy administration.
They are doing this to both reduce costs and cope with current technical standards as old legacy systems can no longer meet client expectations.
In short, to make life more bearable in a very tough operating environment where protecting revenue and customer retention is critical.
But change isn't easy, and these projects create challenges. In my experience, success depends on understanding that technology is a key lever which can be used to transform policy systems from product development through to process administration so that processes are reliable, efficient and easier to maintain.
Using this they can extract value from the business by streamlining processes to reduce costly and unnecessary time-wasting processes.
Capgemini research shows that life insurers are taking a leaf out of their non-life insurer cousins' books; they are looking towards achieving greater flexibility in product and therefore policy set-up.
More than 35% of life insurers have reached level 4 on Capgemini's maturity index, which measures the level to which an insurer has embedded the automation and analytics in their processes.
The scale goes from 1 (least mature) to 5 (most mature).
It shows life insurers are streamlining their product development by reusing product and process design templates where appropriate and using editable policy and endorsement forms to enhance efficiency and improve effectiveness.
This trend is likely to continue, as life insurers continue to invest in transforming their policy administration processes.
The cost reductions achieved mean an increase in profitability, but there are other, associated benefits too.
For example, this continued progress is likely to speed up the bringing of new products to market.
The challenge for many life insurers is to create greater automation when it comes to integrating the investment component of life products, especially annuities, market-linked and endowment products, with asset management systems.
This will achieve greater agility in the market and lead to streamlined processes.
Another example of transformation enhancing policies for life insurers is in the ability to rate and quote.
Over half, 58%,of life insurers have automated the rate and quote lines of their business, as all insurers seek to increase the number of 'self-service' capabilities they offer.
Highlighted as another area for growth, particularly among life insurers, this self-service approach not only puts the customer at the heart of the process, but provides accurate, real-time rates and quotes to customers.
As the desire for the time-poor consumer to turn to the internet for information and prices increases, so will the need to provide accurate online quotes.
But these are today's challenges, successes and areas for growth. Transformation should also be recognised as a process of continuous improvement – the market will always throw up challenges that insurers need to be ready to adapt to.