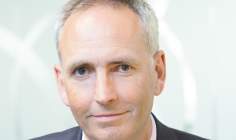 Peter Hamilton, head of retail propositions at Zurich, tells Ronan McCaughey why financial advisers still have an important role to play in distributing life insurance despite the emergence of online brands; the impact of the Mortgage Market Review; and how annuity reform in the UK is likely to shape the market going forward
Life Insurance International (LII): How has Zurich UK's protection business evolved over the last 2-3 years and what is the business strategy going forward?
Peter Hamilton (PH): In terms of the business's journey in recent years, we have grown into the IFA space where we are now a very competitive player. For example, our protection market share in the IFA space was approximately 1% about 8 years ago. However, it rose as high as 13% last year.
A lot of our focus going forward will be to make the journey for the customer and the intermediary easier than historically it has been. The challenge is how we get people interested in life insurance when they have not been historically. The government tells us we have to insure our car; the mortgage lender might tell us we have to insure our house, but no one is making us insure ourselves.
LII: With the emergence of online protection brands, do financial advisers still have an important role in distributing life insurance?
PH: There are many good reasons to purchase life insurance via financial advisers. First up, they can help assess the right level of cover, the right product, the right company and whether a trust might be appropriate. Secondly, unlike investment advice you don't necessarily need to pay a fee for protection advice. Individual advisers, depending on their own terms of business might ask you to pay a fee as part of their holistic financial planning, but most advisers would still be remunerated via commission for protection plans. The commission is built into the premium which will still be very competitive and is easily comparable.
LII: Does Zurich UK intend to develop an online protection proposition for the online generation?
PH: Zurich is already there if you visit some of the major comparison websites. We are improving the customer experience with some enhancements due later this year. These include speeding up and simplifying the online quote journey.
LII: To make life easier for clients, does Zurich currently offer a protection mobile app?
PH: Right now we don't, but in a matter of weeks customers will be able to buy protection online or over the phone via a link to the Zurich site, from the key comparison sites, in a way which will be tailored for different mobile devices. Look out for more detail on this soon.
LII: Have the Retail Distribution Review (RDR) and the Mortgage Market Review (MMR) positively impacted Zurich's protection business in the UK?
PH: I think it is quite difficult to distil just how different levers are affecting the business as they have the potential for a positive and negative effect. There are more mortgage transactions for example, but MMR has meant the process is even more time consuming. As a market, I would say there has been a quieter first half of the year, which has built up over the second half of the year.The challenge for us collectively is to help advisers to keep protection as an important part the overall discussion. It is important to ensure protection stays front of mind when mortgages are more plentiful.
LII: What is your view on Lloyds Banking Group's decision to cut approximately 1,250 bancassurance roles?
PH: That is quite dramatic. You cannot imagine it as an intended consequence from some of the legislation that is coming through that Lloyds believes it cannot make it financially viable to run a protection business within the bank branches they have.If you looked at the market for protection sales over the last 10 years, people wonder why the market has been flat or dipped. But if you overlaid the number of advisers that have been lost during that time, it is frankly not surprising that protection business sales have been falling.What is positive to see is the rise of some specialist protection firms because without them the gap would be even wider.
LII: Is the government's budget decision on annuities likely to spur innovation in the UK life insurance market?
PH: On one level it is doing so already. For example, some of the flexible drawdown capabilities will be important. Customers will have more options open to them than ever before, whether to take cash, go into drawdown or buy an annuity, immediately or at some future time, so 'at retirement' advice and guidance will be critical.
The bigger issue is making sure that when they get to retirement they have enough money saved to make the most of these new freedoms. Unfortunately, the average pot size is probably £25-30,000 and so we would hope that these new changes will raise awareness of the importance of saving.
LII: What have been Zurich's achievements in the UK protection market this year and what areas still need to be addressed?
PH: The most important thing is the number of claims we've paid, which have made a hugely positive difference to thousands of lives. Linked to that, we were one of the first companies to start publishing IP claims statistics and I think overall that publication has been a good thing to achieve transparency for the industry.
On the adviser side, we have launched an app called M-Office, which is a 'pipeline in your pocket' app for advisers. It uses new technology to help make them feel more in control of the business they have submitted. We are very pleased with the feedback we have received and the number of downloads.
We have also changed our claims process and significantly shortened claims waiting time, for example by allowing customers to take a photo of documents with their smartphone or tablet, instead of sending in hard copies via traditional mail.
LII: What new customer segments is Zurich's protection business in the UK targeting?
PH: We are already clearly placed in the family and mortgage protection market, as well as tax savings through whole-of life planning and business protection.
Looking forward, we are considering how we might help people consider long term care needs. One idea is that people might take out a whole of life plan, and as a rider benefit, we could offer the option of allowing some of that benefit to be payable early if long term claims triggers were met.