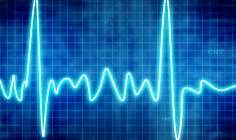 The potential for the critical illness market (CI) protection market is strong because of an ageing population and medical advances. However, the question remains whether insurers can convince consumers to make the purchase of CI a priority
An ageing population, medical advances and market innovation mean the growth potential for the global critical illness (CI) market is considerable – but the challenge will be to encourage consumers to view CI as an urgent priority.
Maria Koutsoukos-Larda, MetLife EMEA head of Protection Products, explains that since the first introduction of CI insurance in 1983 in South Africa, covering four of the most critical conditions, the product design has evolved and spread to other markets with higher penetration, in markets such as the UK and Asia.
Over the years, Koutsoukos-Larda says, the evolution of medical science has been the underlying force shaping the various designs and forms in which the product is offered today.
In Koutsoukos-Larda's view, there are two interesting trends in today's products. "The first trend is the scaling of benefits depending on the severity of the condition, addressing the issue of earlier designs which failed to pay any benefits in less critical con¬ditions.
"Additionally, advances in medical sci¬ence, which have increased the survival rates of patients, have given rise to products that pay upon second or subsequent diagnosis of related diseases like cancer or heart attack and stroke."
Picking up on Koutsoukos-Larda's first point, Deepak Jobanputra, deputy CEO, VitalityLife, says the critical and serious illness market has seen tremendous change over recent years, with the acceptance and universal adoption of severity-based cover.
Benefits
Jobanputra explains that benefits are paid out in line with the severity of impact on customers from serious conditions. This ensures that customers receive benefits at an earlier stage than traditional CI policies.
Jobanputra says: "Continual innovation in benefit design has kept pace with changes in medical advances, and policies provide cover that is fair and has increased claims payout ratios."
Robert Morrison, chief underwriter for Aviva UK&I Life, believes that much work has been done in the industry to recognise ongoing advances in medicine. He says this has included the shift towards the use of highly sensitive troponin measures in the diagnosis of heart attacks.
Morrison adds: "There's also been a lot of focus around enhancing critical illness cover by adding additional payment condi¬tions. This is great news for customers, as it provides really valuable protection where previously they had no provision."
Challenges
In terms of the challenges facing the CI market, Koutsoukos-Larda says future medical advances pose a threat for insurers due to continuously rising incidence rates ,as many serious diseases are now caught at early stages with the possibility for recur¬rence.
"This challenge, as much as it is a threat for pricing such kinds of products, can also be an opportunity for advances in product design.
"Another challenge insurers face is the ability to increase the consumer purchasing priority of critical illness. This can be achieved primarily by combining critical illness with the primary products consumers buy like savings, death or disability cover."
Kevin Carr, chief executive of Protection Review in the UK, also points out that while some insurers are using advertising heavily to promote CI, sales "are fairly flat" at around 400,000-500,000 policies a year, and in some cases continue to fall.
As for regulatory developments affecting the CI market, Koutsoukos-Larda says the European Gender Directive will continue to give rise to products covering specific critical illnesses according to gender.
"Solvency II and enhanced capital requirements have increased insurer appetite for taking on more diversified insurance risk. This trend will increase competition as well as product innovation in the critical illness market."
Looking ahead, Koutsoukos-Larda says given the current demographic trends with an aging population and shift of health care costs from public to private, MetLife expects that health products will increase in prominence and consumer priority will shift towards such products.
Koutsoukos-Larda says: "MetLife in EMEA believes that critical illness insurance has considerable growth potential; we con¬centrate our efforts in three key areas: inno¬vation in product design, underwriting and consumer-friendly terms and conditions."
From Aviva's perspective, Morrison says it remains convinced that there will con-tinue to be a strong need for CI products in the future.
He says: "For the reasons mentioned ear¬lier, careful consideration needs to be given to what will provide the most valuable cover in the areas where it's needed most. People are living longer and survival rates follow¬ing the diagnosis of a critical illness are con¬tinuing to increase."
As Jobanputra explains, with increas¬ing medical advances meaning people are living longer, the consequence, however, is that consumers are now surviving and liv¬ing with serious conditions that are being managed.
As Jobanputra says: "This can put finan¬cial pressures on consumers and having financial cover becomes more important. Severity-based payouts and earlier payouts are therefore expected to be the norm."
Industry ViewPhil Jeynes, head of sales and marketing at UnderwriteMe, and formerly head of account development and PR at Vitality, provides an overview of the latest trends and challenges facing the CI sector
Critical illness cover (CIC) remains one of the most popular types of protection insurance in the UK, in particular via the intermediary sector, with advisers recognising the value CIC represents.
Ostensibly, many of the CIC offerings from major insurers are extremely similar, covering as they do the ABI-mandated set of diseases, but it is the various points of differentiation that create the most debate amongst sellers of the product.
One of the issues which has, historically, created confusion even for experts in the subject, and has resulted in negative reviews in the consumer press, is policy wordings.
The ABI conditions create a basic template, but almost immediately, providers moved their CIC contracts on and coined the phrase 'ABI+', by either covering a greater number of conditions or allowing a broader scope for paying claims on existing illnesses.
This effort to improve CIC became something of an arms race, and resulted in some in the market suggesting that insurers were adding illnesses, which had a low potential to pay claims, given the low incidence rates of some diseases within the UK population.
With marketing teams from each life office keen to highlight points of positive differentiation between their plans, it became quite onerous for advisers (let alone customers) to determine which really represented best value for money.
The clamour this created was for an unbiased tool with which to compare CIC plans, which IFA Alan Lakey delivered via his CI Expert website, which sourced data on incidence rates of illnesses and showed which insurers covered which illnesses, and to what degree of comprehensiveness.
With this backdrop, the scene was set for a new entrant to shake up the market with a product which did not simply tweak or enhance the existing contracts of a competitor, but approached CIC with a new ethos.
PruProtect (since rebranded VitalityLife), a partnership between longstanding UK brand Prudential and South Africa's dominant insurer, Discovery, launched a severity-based version of CIC, dubbed Serious Illness Cover (SIC) which trumped even the most competitive of the traditional insurers in terms of number of conditions covered (161) due to its "all or something, rather than all or nothing" approach to covering illnesses.
As opposed to normal CIC which pays out the full sum assured once the policyholder meets one of the illness definitions (or, conversely, refuses to pay if the definition isn't met adequately), SIC aims to pay using a sliding scale – allowing smaller claims to be paid if the illness being suffered is less advanced.
Initially, this development was met with some scepticism, but the combination of marketing messages, driven by Vitality's large distribution support team and the inherent common sense of the severity-based model has seen a seismic shift in the way CIC is now designed. Every major insurer now offers partial or additional payments for certain, less severe, illnesses such as early-stage cancer.
The jury remains out as to whether the ultimate end point for CIC is a full severity-based product like Vitality's or whether the full and partial payment approach will continue to evolve as a separate entity.
Many commentators have made the point that SIC is much closer to income protection in its concept than lump-sum CIC, and the potential for a product which bridges the divide between the two seems great.
New entrants are poised to join the fray in 2015, but the word is that their CIC offering is unlikely to be radically different from those already in play.
Given this, the trend exciting most advisers in the short term is the improvements being made to the underwriting and application services which will see real-time underwriting, single points of application and greater levels of management information than ever before.
Notable CI product developments
Manulife (International) recently launched a CI insurance plan – ManuMulti Care – for customers in Hong Kong, that it says is the first CI plan in the market to cover a heart attack or stroke twice.
Unlike most CI plans which divide illnesses covered into several categories, Manulife's product groups them into two: cancer and non-cancer. The insurer says this simplified structure will be easier for customers to understand.
Friends Life has launched a group cancer cover product – the first employer-funded cancer-specific workplace benefit in the UK.
The group cancer cover is available to any company seeking to insure 100 or more members of staff, and will pay a fixed £25,000 ($38,067) to employees diagnosed with a cancer covered by the plan. It comes as Macmillan Cancer Support recently predicted that a record high of 2.5m people will be living with cancer in the UK in 2015.