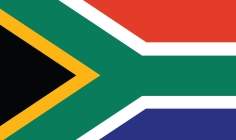 With market penetration at 12% of GDP, the world's third-highest, South Africa's US$37.5bn annual premium income life insurance industry is as competitive as they get.
"With market penetration as high as it is we are all trying to grab market share from one another," says Jack Kruger, Sanlam's head of design. "We should rather aim to grow the market. It is something we want to do with our just-launched Go Cover accidental injury product."
With Go Cover, South Africa's second largest insurer went back to basics. "We unbundled the components of life insurance and were left with the easiest piece to obtain, accidental injury cover," says Kruger. "We were also very cognisant of people wanting easy to understand, affordable products on demand."
They get just that through the Go Cover smartphone app. Sold in 24 hour tranches, ZAR10 ($0.77) buys R100,000 cover,($7,693) R30 R500,000 cover and R50 R1m cover. The daily rate decreases as the period extends.
Go cover is available for periods up to 30 days and will soon, says Kruger, be available for up to a year. It can be bought in advance and activated automatically on a specific date or by the insured on demand.
"Go Cover can be very handy if you participate in hazardous activities excluded in your long-term insurance," says Kruger. "It covers everything from cage-diving to para-gliding and mountain climbing and can also be used as a form of travel insurance."
Digital age
In the digital age of instant gratification, a bigger challenge for insurers lies in providing full life cover online on demand. It is a challenge Instant Life has overcome and positioned itself to offer up to R6m cover.
"Our big point of difference is that 99% of our underwriting process is done electronically," says Bryan McLachlan CEO of Instant Life, a company formed in 2008 and a 75%-owned subsidiary of South African bank Absa since April 2016.
During the underwriting process an applicant is profiled and asked specific questions from a potential 55,000 questions, explains McLachlan.  No medical examination is required although an HIV/AIDS test could be required if an applicant has not been tested for three years.
"Typically, it takes us 20 minutes to underwrite a customer compared with an industry norm of two to four weeks," says McLachlan.
Heavy reliance on electronic underwriting has other benefits. "Well over 90% our admin is paperless," says McLachlan. "We need one admin person per 20,000 policies. The life industry benchmark is one per 1,000 policies."
Cloud computing
Instant life has kept other overheads to a minimum. "We have no big head office and rely fully on cloud computing," says McLachlan. "Our platform is hosted in New Zealand and we can access the best systems developers anywhere in the world."
Low overheads are enabling Instant Life to be highly price competitive. So much so that it received Frost & Sullivan's 2016 South African Life Insurance Customer Value Leadership Award.
However, unique insurance products tend not to stay unique for long. "Sanlam is coming with a product similar to Instant Life's," says Kruger.
One big differentiator will be fewer questions. Kruger says while Instant Life asks up to 30, Sanlam will ask only about eight.
"There will be no phone calls or medical tests," says Kruger. "The price we give you online will be the price you get."
Although Kruger concedes it means taking on more risk, he stresses: "South Africa's life market is extremely mature. Our underwriting experience goes back well over 100 years."
Discovery leads the way
Innovation is also alive and thriving in South Africa's health insurance sector where the largest private player, Discovery is the undisputed leader.
"Innovation is engrained in Discovery's culture," says Felicity Hudson, the group's media relations head. "We have an annual launch cycle of new innovations."
Discovery has already achieved international recognition for its Vitality wellness programme which it launched in 1997 and now boasts 2.4 million members.
The concept behind Vitality is simple: healthy people generally have lower benefits claims. Discovery promotes this concept by rewarding members in line with their efforts to achieve a healthier lifestyle. For example, attending a Virgin Active gym at least 36 times in a rolling 12-month period earns a 75% gym fee reduction.
Results are impressive. Discovery's data show that Vitality members who do five workouts per week have a 35% lower risk of death.
Vitality is still a work in progress. "There is a lot of innovation going on," says Hudson.
Digital healthcare revolution
Among these is in what Discovery terms the "digital healthcare revolution" space. Discovery's initial move has been to encourage Vitality member to adopt wearable devices that, for example, facilitate step-counting, sleep-tracking and all-day heartrate monitoring. Coming are wearable devices that will monitor the likes of stress and insulin levels.
Discovery is also advancing along the road of predicative analytics, says Hudson. Being used are Vitality member data, claims and clinical data to predict a person's probability of developing a new chronic condition, the potential of their needing back surgery in three years and the probability of diabetic members progressing to a worse disease stage.
Recent innovations by South Africa's largest life insurer Old Mutual are not in Discovery's cutting-edge technology league. But they are aimed at serving the needs of South Africa's vast lower income population.
For this population sector one of the most important considerations is their ability to provide lavish funerals for deceased family members. Old Mutual is helping to meet this need in partnership with telco group Telkom, says Rose Keanly, COO of Old Mutual Emerging Markets.
"Telkom's prepaid mobile subscribers can opt in for funeral cover underwritten by Old Mutual when they recharge their pre-paid airtime," says Keanly. "Customers who recharge with a minimum of R100 within one calendar month receive R10,000 free funeral cover which extends for one calendar month following the month in which the customer qualified."
The pace of innovation in South Africa's insurance market is unlikely to slacken anytime soon, believes McLachlan. "The industry is ripe for a lot of change," he says.
The life industry appears to be getting innovation right. Reflecting this, in a recent survey by Munich Re of African insurance industry leaders, the majority – 46% — selected South Africa's life insurance industry as the world's most innovative.
Although this may be over-flattering, the Actuarial Society of South Africa points out: "For its size, South Africa is one of the most concentrated sources of new insurance related ideas and innovations."