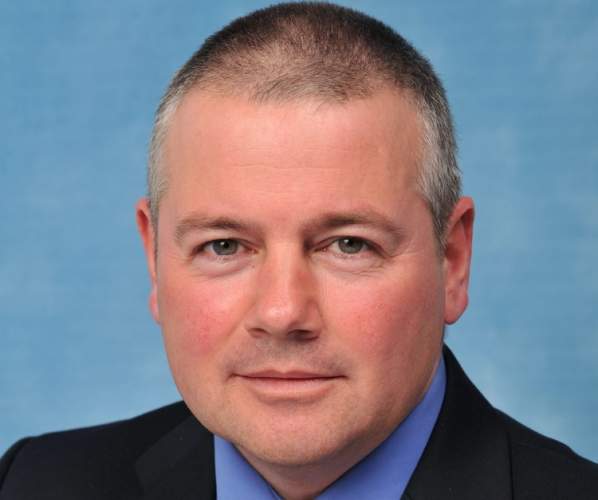 Paul Avis, marketing director at Canada Life Group Insurance, explores the potential for growth in the group risk market and stresses the importance of communicating to new and existing customers the benefits of having protection products and support services in place
On the face of it, the latest Swiss Re figures suggest the group risk market is in good shape. What's not to like about more than 12 million employees being covered – up 4.5% since 2015 – and a rise of 3.8% in premiums?
But go beyond the headline figures and there are still too few employers buying group risk products.
There are only 43,471 registered group life schemes in the market, and even fewer for GIP (17,168).
ONS data shows there are almost 570,000 UK employers with 5 or more staff, suggesting we still have a long way to go in terms of market penetration.
So what can we do to grow the group risk market? The modernisation of scheme designs, responding to regulatory changes and more effective communication of the benefits of different schemes are clear starting points.
Bringing GIP scheme design into the 21st century
In the Group Income Protection (GIP) market, there are currently two outdated scheme designs – specifically integrated and Net Pay schemes.
These schemes were first introduced in the 1990s when state benefits were more substantial, tax-free and based on an 'own occupation' definition of disability.
Fast forward to the present day and these scheme designs have become expensive. The contribution from the state has diminished, plus the benefits are now taxable and harder to qualify for.
Today, schemes with Long Term Incapacity Benefit as a deductible still exist, despite this being replaced in 2007 by the Employment and Support Allowance (ESA) for those assessed as unfit for work, but capable of work-related activity (WRAC).
The link with state benefits must be severed to allow these schemes to evolve.
The opportunity presented by offering more modern limited pay period or budget group income protection plans are enormous.
Despite starting at around a quarter of a per cent of salary costs, they come with a range of services. These include vocational rehabilitation, a second medical opinion service and other non-financial benefits.
These limited period plans are gradually becoming more popular. Several schemes have restricted eligibility, so expanding them on a clear return on investment (ROI) basis would be welcomed by organisations.
In an ideal world, they seek a standard absence management process, rather than one that provides alternative management routes at various stages for different employee populations.
Communicating the importance of protecting incomes
It is not only scheme designs that need to evolve. The way insurers communicate the full range of each product needs to be updated to benefit employers.
Our country has an ageing workforce with a host of chronic complaints, often serious medical conditions such as cancer and stroke.
As it stands, too many employers are exposed to risks that come with an ageing workforce and benefit designs that focus on short-term savings, not long-term protection. GIP can meet the demands of an ageing workforce, but it is currently being promoted poorly.
Insurers need to engage with key decision makers to demonstrate the real value of GIP, such as absence management support for the employer and salary insurance for the employee. The industry has a duty to ensure employers know they have invested in a solution that meets their needs.
Responding to Government welfare cuts
Earlier in the year, changes were made to the application process for those applying to the ESA and WRAC. From April 2017 onwards, this group now receive a lower level of state benefit – equivalent to the Jobseeker's Allowance.
In real terms, the amount of cash each applicant will receive has fallen from £5,312 to £3,801 per year.
All schemes with an ESA and WRAC State benefit deductible must therefore be reviewed. We estimate near to 8,500 employers and 1 million employees' benefits could be affected by this change.
Insurers and advisers should also help employers seriously consider GIP. Can anyone really live on £3,801?
Around 250,000 people leave employment because of ill health every year, and the benefit levels are astonishingly low.
There are around 2.4m people already claiming state disability benefits with an estimated cost of £36bn to the country's economy. If the industry can encapsulate and communicate the need for protection to employers, the GIP market will surely grow.
Expanding the group life market
GIP isn't the only product with opportunity for growth. The recent changes to automatic enrolment are the perfect catalyst for insurers to start talking about Group Life Assurance (GLA).
Some 1.3 million employers are eligible to buy this product, but there are only 43,471 registered schemes.
This implies that 97% of employers do not have this benefit in place. If everyone now has access to a pension because of auto-enrolment, how will employers attract and retain the most talented people?
An opportunity to differentiate
GLA provides an opportunity as the inexpensive and simple way for employers to differentiate themselves against their industry rivals.
Finally, we should take a look at the Death in Service Pension. Interest rates are low, annuitant life expectancy is increasing and there are a vast number of closed schemes. This means that this benefit is going to cost in the near future.
Employers will have to justify the existence of this benefit, or consider alternatives such as additional lump sum amounts.
Alternatively, fewer than 3,000 employers now have these schemes, covering under 400,000 employees (down by 23,151 in 2016). There is a real opportunity for those employers to celebrate and communicate what an exclusive benefit is in place, with terrific value to an employee's survivors.
These are just a few examples of steps the industry can take to grow the group risk market.
Modernising outdated schemes and responding to regulatory change – particularly in terms of welfare reform – is important.
The real key, however, is how we communicate changes and ensure new and existing customers understand the benefits of having protection products and support services in place. This message must be backed by insurers and advisers alike.