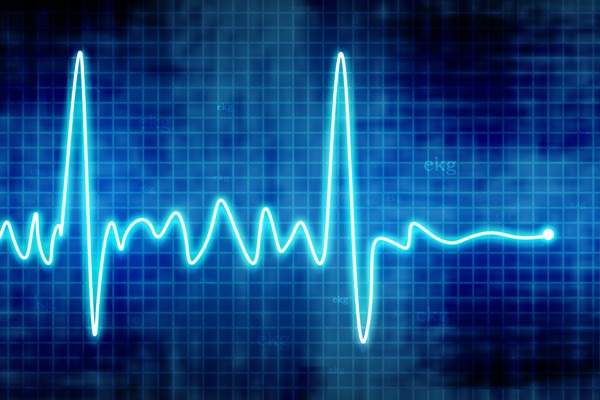 Dominic Howard, director Europe, at medical consultation company Best Doctors, advocates the clear cost benefits of a second opinion. Howard says the appetite for second opinions is growing as more entrants are coming to market, and as more of these services are being offered in different countries across the globe.
When it comes down to it, insurance and risk are really both sides of the same coin.
Customers buy insurance because of the possibility that a major event may happen to them that will incur costs; while insurers themselves need to know that across their book, they have sufficient funds to settle claims when needed.
The problem is that the medical related costs insurers face continue to rise.
Medical inflation, an ageing workforce (which will see rising incidences of chronic ill-health), combined with low levels of exercise and increasingly sedentary working practices, are all combining to push up the level of risk (and therefore cost) that insurers are having to manage.
Today, musculoskeletal disorders are responsible for half of all European work absence and 60% of permanent absence.
Rheumatoid arthritis now strikes more people during working age, forcing between 25 and 40% of these suffers into permanent sick leave.
Even dementia – typically thought of as a post-work condition – is now emerging as a new working-age condition, with early-onset dementia (affecting under 65s) now impacting close to 50,000 people in the UK.
Early intervention
Insurers are increasingly leaning more heavily towards early intervention with services that get employees onto the right treatment path more quickly and thus, back to work sooner.
This marks a significant change from the days when insurance was typically limited to providing employees with financial support once they had been diagnosed as ill or unfit for work.
It's in this more proactive environment that independent, expert second opinion services now have a potential role to play. They can offer employers and their staff access to leading medical specialists who will either confirm or modify a diagnosis or recommend alternative treatments.
As well as providing comfort for employees themselves, a second opinion can potentially bring down costs for insurers if used in the right way.
As well as the direct medical savings from avoiding unnecessary procedures, there are the indirect ones such as a reduction in absenteeism resulting in lower disability claims under income protection plans.
These services are not just important for insurers; they spare the physical and emotional toll of incorrect treatment and, in extreme cases, can even save lives.
The impact on misdiagnosis is also significant.
Misdiagnosis
Misdiagnosis is still all too common. According to a recent analysis in the British Medical Journal, medical error is the third leading cause of death in the US of which misdiagnosis is a contributory factor.
A recent study by the prestigious Mayo Clinic found that more than 20% of patients who sought a second opinion for serious conditions had been misdiagnosed by their primary care providers. Only 12% had received a fully accurate diagnosis.
There are several reasons why errors occur. Diagnosis is extremely hard, especially when around 10,000 diseases only manifest themselves in around 200-300 different symptoms.
Fragmented medical information, despite advancements in electronic records, is also a major issue. There can be difficulty accessing true expertise, especially for tricky diagnoses.
However, misdiagnosis is something that can be reduced. Our own research shows that 17% of second medical opinions result in a modified diagnosis and 35% of our patients are recommended an alternative course of treatment.
Better, more accurate diagnoses through second opinion services can mean insurers will be able to have greater confidence in the risk-profiles they create. But innovation doesn't stop here.
 The future will provide even more personalised medical decisions, thanks to technology and some of the best minds in medicine being combined. Best Doctors is leading this, harnessing IBM Watson, a cognitive system that can read 200 million documents in three seconds.
In January 2017, IBM began combining Watson's analytical capability with the clinical expertise of Best Doctors in order to provide deeper insight into treatment options specifically for cancer patients in the US and now also being rolled out in other territories.
Data analytics
Data analytics can also help by identifying individuals who are more likely to be either misdiagnosed or given inappropriate treatment recommendations. These can include patients with cancer, gastrointestinal disorders, orthopaedic problems, as well as lung and heart conditions.
In short, knowledge, technology and data, in combination with thorough and targeted processes, are helping to get better medical information out to employees who need it, while reducing the incurred costs for insurers.
At present, cost containment as a result of second opinion services, is hard to quantify.
To better assess this, Best Doctors is preparing to conduct pilots in the public and private sectors in a number of different countries.
In the US, a second opinion service can result in cost savings running into hundreds of thousands of dollars per case.
The appetite for second opinions is growing as more entrants are coming to market, and as more of these services are being offered in different countries across the globe.
However, rather like the patient themselves, second opinion services must be handled with great care.
They must be of high quality, include a rigorous scientific intake and analysis process, and of course be provided by the best medical minds to ensure that in addition to solving problems, new ones aren't created.
Combining these elements can ensure not only a better clinical outcome, but also lower costs both to employers and insurers.