If there is one positive to take from the coronavirus pandemic, it's that businesses have found more innovative and creative ways to not only survive but thrive in the face of adversity. The automotive retailer market was particularly hard-hit with most dealerships having to close their doors to customers for ten weeks back in March this year. Alan Inskip writes
Since reopening to the public in June, they have experienced positive trade with over 145,000 new car registrations in the first month since lockdown ended. But this still represents a 35% yearly decline. And when looking at the bigger picture, 2020 year-to-date registrations are still down 49% – the lowest level in almost 50 years. The used car market has also felt the negative effects of lockdown restrictions with the latest figures revealing an 8% fall in sales in 2020 so far.
What is clearly evident from these stats is that all dealerships nationwide need to make the most of every minute to make up for lost profits. Something that was a problem particularly for used car dealerships long before Covid-19 was the traditional model for driveaway insurance cover (a fixed-term, fixed-price policy that enables the buyer to leave the forecourt with their new vehicle without having to commit to a new annual policy, or adjust their existing one, on the spot).
This cumbersome and outdated model, which has been monopolised by established insurance giants for decades, has frustrated dealers and buyers alike because of its complicated and time-consuming process that involves customers spending anywhere between 20 minutes to an hour in the underwriting process, with the dealer unable to focus on more profitable activity because they are required to wait for the policy to be approved and then print it off for the customer to sign.
Disrupting the status quo
Those days are now numbered, with many forward-thinking automotive dealerships nationwide making the switch to a digital alternative that slashes policy wait times by more than 80%, giving drivers access to fully-comprehensive fixed-price driveaway insurance policies within 90 seconds, following a few taps on a mobile phone, using a dealer-specific URL.
While Covid-19 still remains a threat, this dramatically minimises physical contact between the buyer and seller as all paperwork is eliminated, which also makes the process more environmentally-friendly. Importantly it also speeds up the purchase journey to enable more showroom footfall without the risk of overcrowding or creating unnecessarily long queuing wait times.
For the dealers, it means more efficient stock clearance times and greater profitability. For the buyers, it takes the stress out of searching for annual insurance on the spot, and provides the driver with near instant cover so that they can immediately leave the forecourt with their new car, while giving them the opportunity to thoroughly research the best annual policy to suit their needs.
The future is digital
The entire automotive retail model is going through a phase of reinvention, as dealerships make the shift to innovative purchase options such as online purchase, home delivery and click-and-collect – something that would seem incomprehensible just a year or two ago.
Insurtech is perfectly complementing this digital shift, as consumers now have access to a flexible and user-friendly alternative to the status quo, while dealers have the peace-of-mind that they can implement a scalable solution that is calibrated to their specific needs, whether that be single-site, multi-site or digital platforms. This has been proven to result in a dramatic uptake in attach rates (where the car is sold with the temporary cover) as the solution serves as a major selling point in the dealer's value proposition.
It is becoming increasingly evident that slow, inflexible and costly short-term motor insurance will no longer be tolerated by consumers in a rapidly-evolving market. Dealerships and insurers that enter into new digital collaborative partnerships will dramatically improve the consumer experience, leading to new business wins and return custom, which ultimately impacts positively on the bottom line. Those that fail to adapt will be left behind.
Alan Inskip is the CEO of Tempcover
Free Report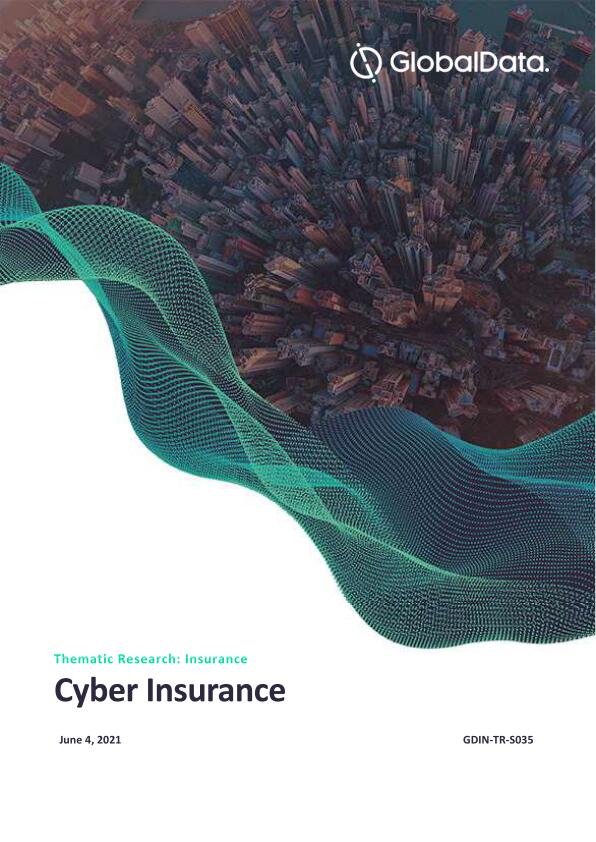 What will drive the cyber insurance market over the next 3 years?
The global cyber insurance market was worth $7bn in gross written premiums (GWP) in 2020. It will reach $20.6bn by 2025, as the market will continue to thrive post-COVID-19. Our recent report on Cyber Insurance reveals that cybersecurity was thrust into the spotlight in 2020 as COVID-19 forced businesses to digitize their processes and adopt remote working practices overnight. The pandemic also presented an opportunity for cybercriminals to exploit global panic, with a surge in cyberattacks occurring in 2020. The need for cyber insurance is apparent, but the market is not as easy to navigate as it once was. Use our report to guide and help you to:
Benchmark yourself against the rest of the market.
Ensure you remain competitive as new innovations and insurance models begin to enter the fray.
Prepare for how regulation will impact cyber insurance over the next few years.
Download the full report to understand what to expect and how to align your business for success.
by GlobalData